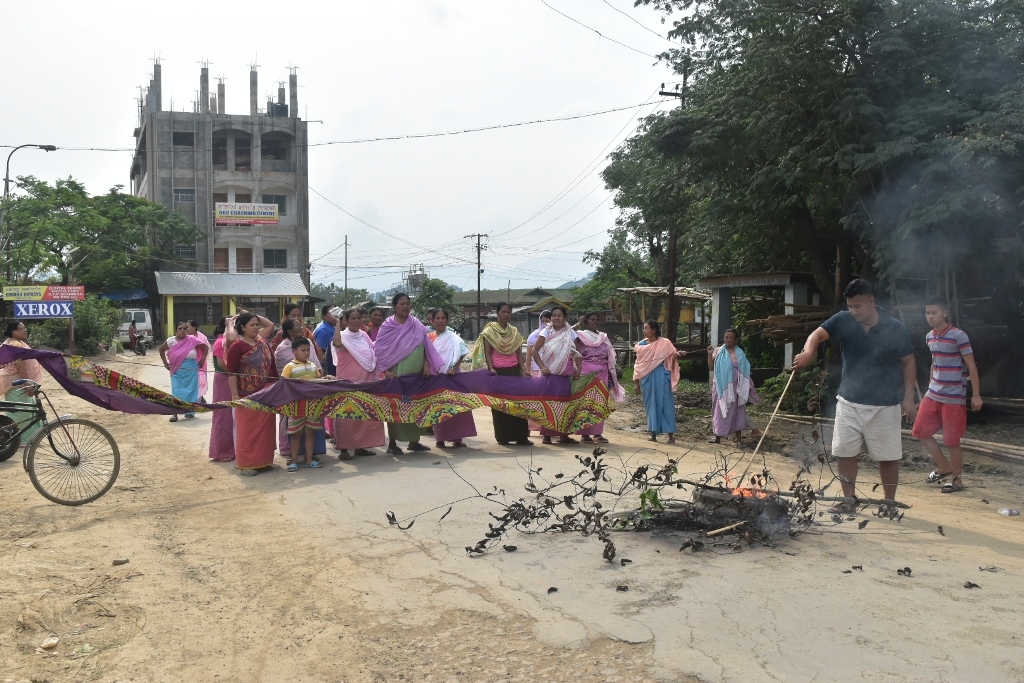 Imphal, May 7: The 2nd day of the public curfew called by the JCILPS saw total shut down in Imphal and other valley district in the area. Almost all vehicles – both private and commercial, schools, colleges were closed and government offices wore deserted look with only few staffs seen attending. Banks and other business establishment were totally shut.
The public curfew will conclude at 6 pm today and as announced by the JCILPS , volunteers and supporters of the JCILPS will form human chain from 5pm to 6 pm and later a rally will be staged.
At DC office Lamphel, large number of Meira paibi throng at the office and shouted slogan to remove name of the outsiders from the voter lists as well as implementation of the ILPS at the earliest possible time.
Thoubal district also remain greatly affected by the public curfew. Thoubal Bazar, Wangjing Bazar, Yairipok Bazar and small business areas remained closed.
Transport and passenger services were suspended. Government and private educational institutes as well as banking services remained shut down.
Meanwhile preventing movement of vehicles, members of JCILPS student's wing along with different Meira Paibi Lup shouted many slogans to implement immediately the pass bill of ILP, prevent non-indigenous people from contesting running elections, etc. along the Indo-Myanmar highway road near Thoubal Wangmataba Devi Mantap.