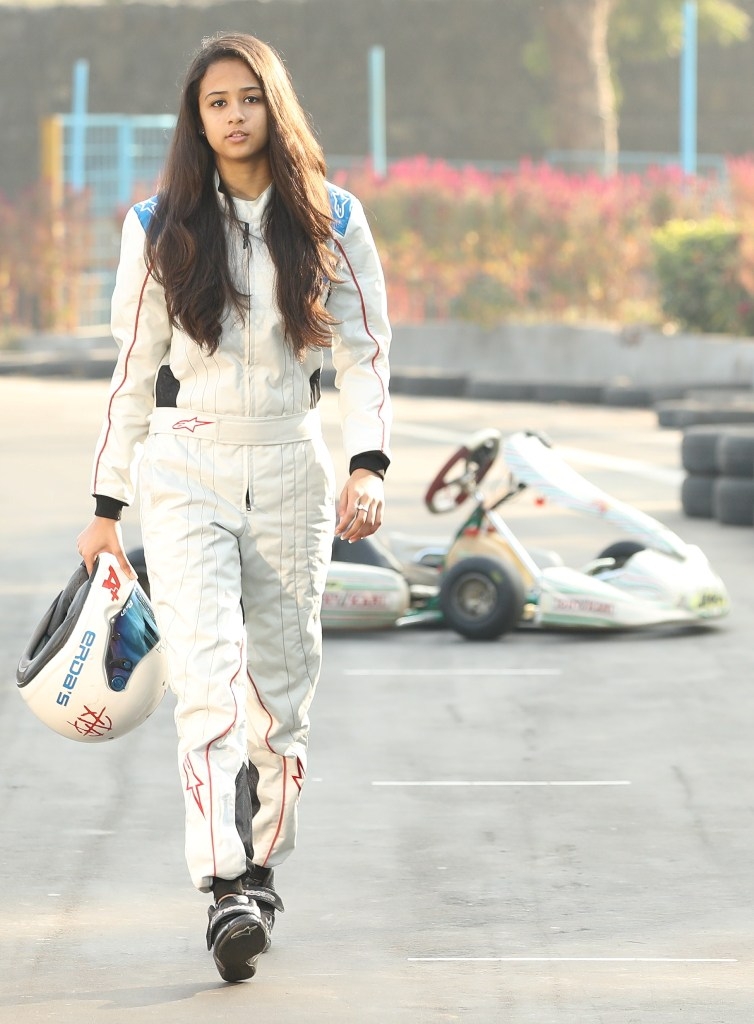 By a correspondent
New Delhi, Nov 29,
 India's foremost female racer Mira Erda is set to create history, making the list of over 50 elite drivers who will get a shot at the ambitious W Series next year.
 At 18, the organisers revealed on Wednesday, she was among the youngest girls to be selected from 30 different countries to fight for a place in the final grid of 18 in the world's only all-women racing championship, starting in May 2019.
 Mira broke the glass ceiling in 2017 when she entered the Euro JK category of India's premier racing event, the JK Tyre FMSCI National Racing Championship. Another JK Tyre stalwart, Sneha Sharma, who competes in the LGB-4 class, has also been invited from a pool of 100 applicants.
The W Series boasts of a total prize fund of $1.5 million, with the overall winner taking home a cool $5,00,000. It will also take care of travel and subsistence costs of all the drivers, giving a unique opportunity to racers from all economic background.
"We are thrilled by the response to our initiative," Catherine Bond Muir, W Series CEO, said. "Even today there is a massive gender imbalance in motorsport and W Series is making the first step to correct that," she added.
The shortlisted ladies have two months to prepare for the next step in the selection process – a three-day on-and-off-track trial, including fitness tests and psychometric profiling, as well as multiple driving skill tests. Former F1 stars David Coulthard and Alex Wurz will be among the judges, alongside Dave Ryan, W Series Racing Director.
The final grid will be determined following a series of track tests in the W Series race car – a 2019 Tatuus T-318 – ahead of the season's first race, at Hockenheim in Germany on May 3.
"We designed W Series to shine a light on female talent right around the world. I can't wait to be part of the next stage and to see some of that talent in action," David Coulthard said.
Vadodara's Mira began her journey as one of the youngest in national karting; she then graduated to the LGB Formula 4, even winning the Formula 4 Rookie Champion of the Year in 2017.