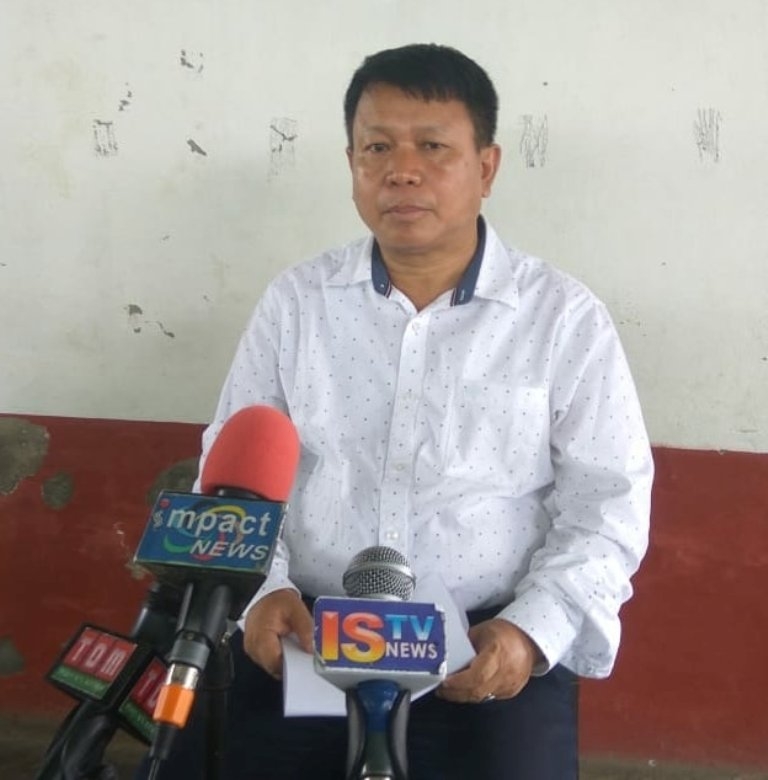 IT News
Imphal Aug 12,
Demanding to release the arrested members of JAC formed in connection with the mysterious death of Babysana, Thangmeiband United Club and those who supported the movement by 14th of August, MLA of Thangmeiband Constituency Kh. Joykishan declare that he will not participate the Independence Day celebration until the said members are released.
Speaking to media persons in a press meet held today at his residence he said that the silence of the government and arresting the protestor who demand justice is a complete violation of the citizen's right and making the state more like a dictatorship or under an emergency. And such act of the government defies the spirit of independence, he added.
He further said that there is no meaning to celebrate Independence Day even though being a legislature as the spirit of independence were snatched by the government and added that if the present government wants to celebrate it with the people than they should consider the voices of freedom of the people.
Joykishan further urged the government to free the arrested members and added that if they didn't want the people to have the taste of freedom than they can still continue with their dictatorial government.
Pointing out that the stand of the government is on the wrong side Joykishan said that Thangmeiband BJP Mandal along with BJP Vice President even staged sit-in-protest demanding justice and also to handover the case to CBI.
He appreciates such moves from the opposition party even though they have ideological differences and added that he was a constructive opposition.
Condemning the act of the government where no women police were used in controlling women protestors, Joykishan questioned whether the state government doesn't have any women police. He further said to stop such act and added that the present government doesn't respect women though the government claims to respect them. He continued that such an act is a biggest exploitation of the decade.  
He said such acts are the signs of hampering the freedom and independence of the citizen.  He further asserts that there is no meaning of democracy if the movements of the people are controlled by fear.