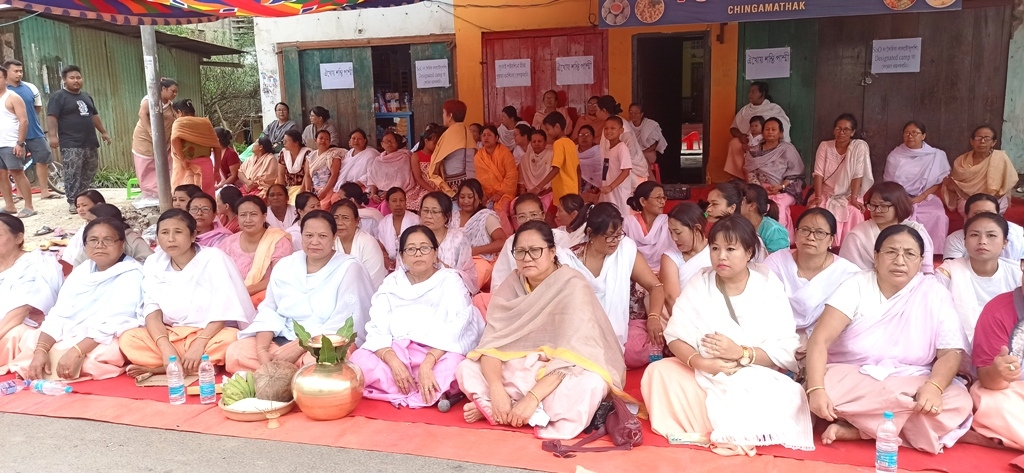 IT News
Imphal, June 7:
Large number of people today stage a sit-in-protest demonstration urging authority to end the ongoing crisis between the majority Meitei people and the Kuki Community.
Talking to media persons at the protest site at Singjamei area, representative of YWO club, Singjamei Thokchom Leikai, Karam Sharatkumar said that when peace has not been restored how could the people submit the weapon.
"Unless the Kuki Militants under Suspension of Operation (SoO) were forced to follow the ground rule provided under the agreement, and NRC is updated besides withdrawing the Assam Rifles, peace is not going to restored in the state", Sharatkumar told media persons. He further said that the people of the state wish that peace and communal harmony be restored in the state at the earliest. He said that the people want both the Kuki and the Meitei people to once more live together peacefully.
Sit-in-protest demonstration were staged at over 10 places along the Singjamei Lilong road today under the aegis of the All Manipur United Club Organization (AMUCO). At all the protest, the people demand withdrawal of the Assam Rifles and also give strong warning against any attempt for formation of a separate administration demanded by the 10 Kuki MLAs.
Protestors said that mass combing operation is not the solution for the present crisis as peace is what is required at the juncture.