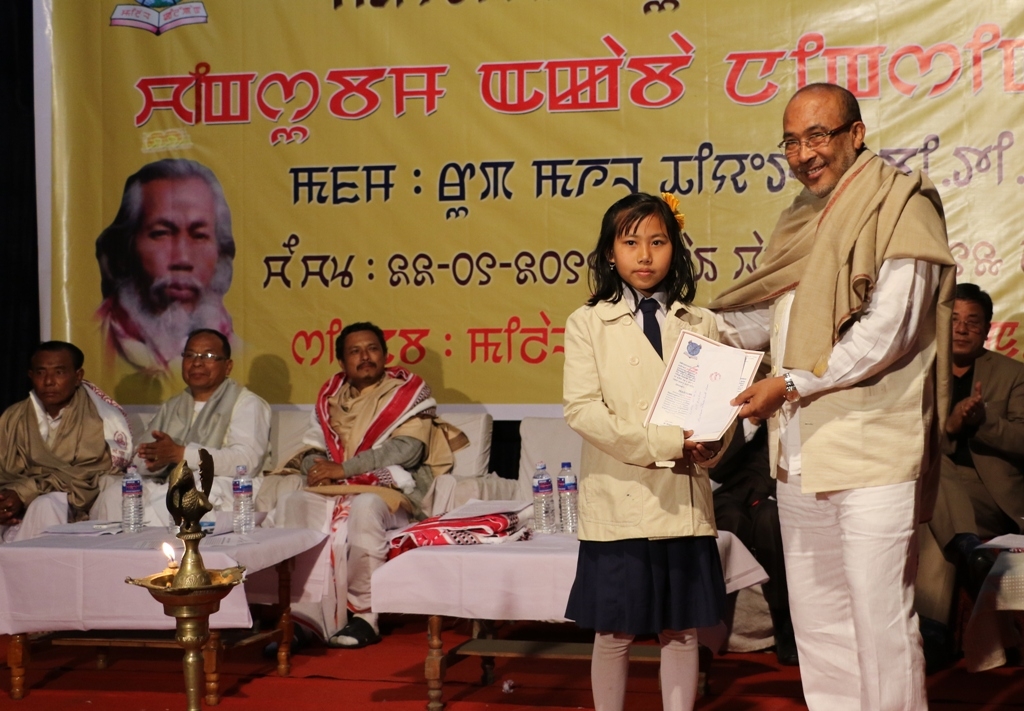 Meetei Erol Eyek Loinasillon Apunba Lup (MEELAL) and Meetei National Front (MNF) jointly observed the 9th death anniversary of Chigsubam Akaba. The main function was held at Rupmahal Theater. Rich floral tribute was paid to sacred yard of the Akaba at Wakha Leima Ching as a part of the death anniversary.
MLA N.Biren who graced the occasion as Chief Guest of the function said that people of the Manipur should learn to forget and forgive our past mistake. He added that the mistake of the past was due to the system of that time and not by the citizens.
"To unite our society we need compromised each other without any feeling of antagonism", Biren said.
The MLA further stated that Akaba and Shusha had given a vision to bring together all the communities of the region in one platform. He said the vision of the two leaders should be respected by our generation. He added that Meitei should change their ego first if they truly felt that the vision of Chingsubam Akaba and Shusha be fulfilled.
Titular king the Manipur Leisamba Sanajaoba, Former minister RV Mingthing, Seretary of BOSEM Dr. Ch.Sarat, Presidnet of MEELAL Moiranghtem Naokhamba Meetei also attended the function as president, guests of honour and special guests respectively. 
As a part of the function, meritorious student who scored high mark in MIL in the HSLC exam of 2015 and the winner of the Recitation competition organized by MEELAL were also distributed.
Later, a play "Lambelsigee Aroibada" written by Chingshubam Akaba was performed by artists of Rupmahal Theater.