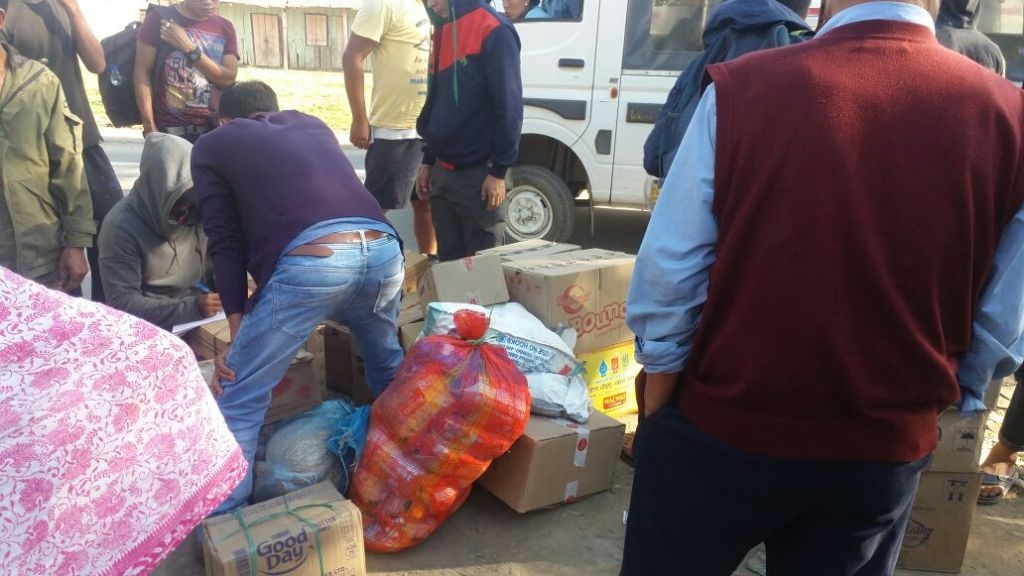 Imphal, Nov 12: Angered over the frequent economic blockade called on national highways connecting the mainland India with the state, people in the Imphal had started ensuing counter blockade from today.
The UNC economic blockade begins from November 1 after calling a 2 days total bandh at National Highways from October 28 against the state government's move to declare Sadar Hills as a full fledged Revenue district.
Following the economic blockade flow of essential commodities has been put to complete halt skyrocketting the price of those left for sale. Even almost all petrol depot here in Imphal has been completely dried.
At around 12 noon today, large number of people today came out at Imphal-Ukhrul road at Khurai Konsam leikai area and stopped all goods ferrying vehicles and pull down from being taken to Ukhrul side. Volunteers of YOS Club, Khurai Konsam leikai, Khurai Konsam Leikai Chaokhat Khongthang Nupi Lup and AWON Lup stated that they will impose the counter blockade until the UNC call off the economic blockade.
At Khuyathong too large number of women folk came out and pulled down all goods from vehicles which were set to carry at Senapati side.