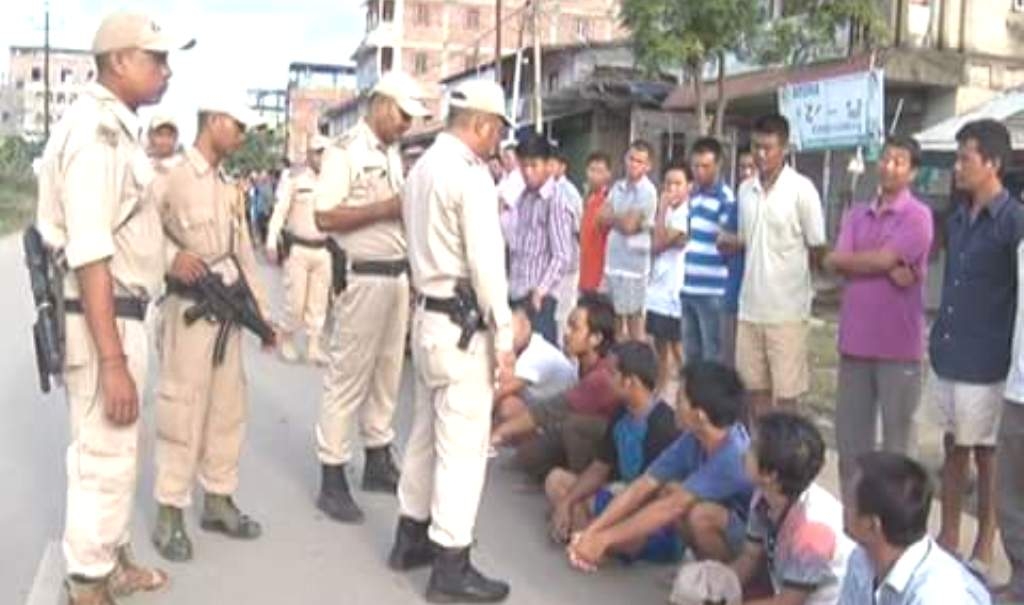 Imphal, Aug 10: A team of Imphal East District Police Commando today conducted a search operation in and around New Checkon area, Imphal East.
During the search operation which began from 5 am, locals of the New-Checkon area, male and female were herded and made to stand in queue separately and conducted verifications one after another. Around 10 suspects who did not possess identification proof were pulled up for further verification at Porompat police station.
The search operation is being conducted as part of the precautionary measures to prevent any untoward incidents ahead of the Independence Day Celebration on August 15.