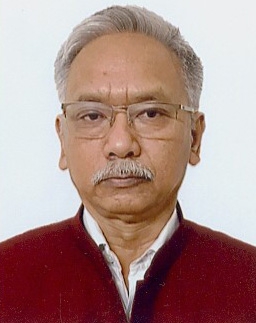 IT News
Imphal, Jan 4
Central leaderships of the BJP roll head on whether to replace Rajya Sabha MP K Bhabananda or to let him continue by nominating him once more as candidate, as the term for Rajya Sabha MP of four North East states including Manipur are now over.
Source said that election for the 4 Rajya Sabha MPs of the four states of North East – Mizoram, Meghalaya,  Manipur and Arunachal Pradesh along with 65 other seats from different states may be held shortly.
With K Bhabananda, the RS MP of Manipur, experiencing bitter performance in the utilization of his MPLAD ( Local Area Development Fund) with media in the state including Imphal Times exposing the misappropriations, the central leadership is doing intense home work to nominate someone who will clean the bad taste of BJP by nominating a dedicated BJP man which have clean background, a source close to Imphal Times said.  On the contender to the post there are several BJP leaders of the state lobbying the Central leadership at New Delhi, however, BJP being a discipline political party might not go to the pressure of any individual but will consult with its parivaar and other grassroot level BJP workers while deciding on whom to be nominated for the Rajya Sabha seat, the source added.
All together 69 members including the 4 from the NE will be retired from the Upper House this year.
The four RS MP from NE states who will be retiring are Mukut Mithi (Arunachal Pradesh), K Bhabananda Singh (Manipur), Wansuk Syiem (Meghalaya), and Ronald Sapa Tlau (Mizoram).
In the 250-member house, the BJP has 83 members and the Congress has 46 members and the maximum number of MPs are retiring from Uttar Pradesh, followed by seven from Maharashtra, six from Tamil Nadu, five each from West Bengal and Bihar.
Apart from these states, four seats each will be vacant from Andhra Pradesh, Gujarat, Karnataka and Odisha; three seats each will be vacant in Rajasthan and Madhya Pradesh, two each in Telangana, Haryana, Jharkhand and Chhattisgarh and one seat each will be vacant in Uttarakhand and Himachal Pradesh.
The BJP, which is marching towards the majority mark in the Upper House, however, is unlikely to make substantial gain due to its string of defeats in the state assembly polls in 2018 and 2019.
Only Uttar Pradesh, where 10 seats are getting vacant, is likely to be some help for the BJP as the party has its government in the state.
However, BJP's loss in the State Assembly  polls in Rajasthan, Madhya Pradesh, Maharashtra, and Jharkhand is likely to favour the Congress in the Raja Sabha.