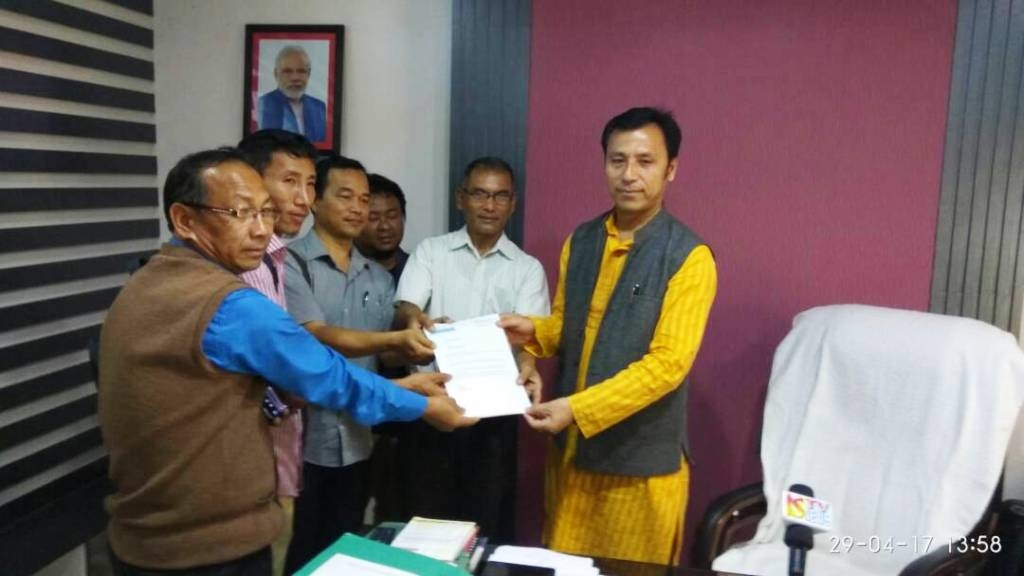 Imphal, April 29: Coalition on advocacy for life-long learning (CALL) Manipur today submitted memorandum to the Chief Minister of Manipur through the Education Minister Th Radheshyam to implement the 13 point demand for effective implementation of Sustainable Development Gaol (SDC) – 4.
CALL Manipur has been carrying out a week long campaign on Global Action Week for Education since April 23 and concluded today by submitting the memorandum.
The memorandum is signed by hundreds of people of the state including members of the CSOs, religious organisation, parents, right activists, women leaders, youth and students across the hills and valley districts of Manipur.
Education Minister Th Radheshyam while appreciating the efforts of the CALL Manipur assured to hand over the memorandum to the Chief Minister of Manipur and said that he as an education Minister will consult the Chief Minister to take up immediate measures for improvement of the education system in the state.
Radheshyam also said that the state government has now prepared a draft policy for improvement of the government schools and colleges and is with the law department to further look upon any loopholes.
He said that the government will stream line transfer and posting policy teachers too.
The 13 point charter of demands submitted today includes continuation of the Continuos Comprehensive Evaluatin (CCE) in elementary Schools; to ensure compulsory enrollment of children to school which are in between 6-14 years; to retain no detention policy of children in elementary schools and quality training for teahers; to ensure effective implementation of all the goals and means of implementation under SDG-4; to repeal recent amendment to the Child Labour (Prohibition and Regulation) Act 1986, which allows children below the age of 14 to work in family business and enterprises; to increase education budget by 6% GDP and to reserve 3% of the National Fellowship Fund for differently abled students etc.