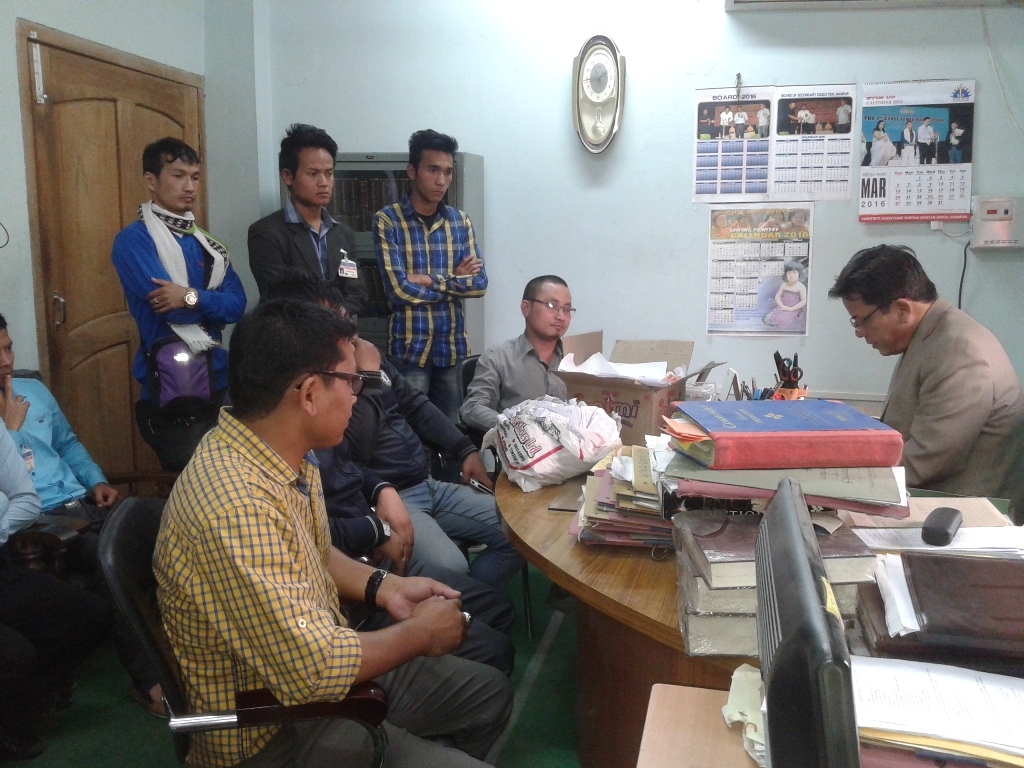 Volunteers of Joint Students Co-ordination Committee (JSCC), Manipur has demanded strong action against the examination centers which encourage use of unfair means while conducting HSLC Examination 2016 of Board of Secondary Education Manipur (BOSEM).
In connection with the matter a team of JSCC handed over a large amount of notes and cheat papers to Board secretary, Dr Chingangbam Sarat in his office today.
Speaking to media persons in the office complex of BOSEM, Convenor of JSCC, Jayanta Kumar Khuman said a huge amount of notes and cheat papers were caught from students who are taking the examination at Heirok Hr Secondary School, Khangabok Pujari High School centers under Thoubal Districts, and Sawombung High School, Imphal East on 11 March when they inspected the centers.
He further said that in response to their demand Dr Sarat has assured the student body to take actions like cancellation of examination Centers and befitting punishment to teachers, who encouraged students to indulge in unfair means in examination hall before the month of April.
"The student body will launch a series of agitations against the Board if they fail to keep their word", warned Jayanta.
Meanwhile JSCC Media coordinator, Manjit Sarangthem has also strongly urged political parties and other groups not to politicalise the issue and intervene the BOSEM authority while discharging their duty against the examination centers and invigilators.
Manjit further informed that JSCC teams have encountered a very ineffectual examination system in various examination centers in spite of installing CCTV cameras and deploying Micro observers.
He slams the authority that how the micro observers are observing the examination.