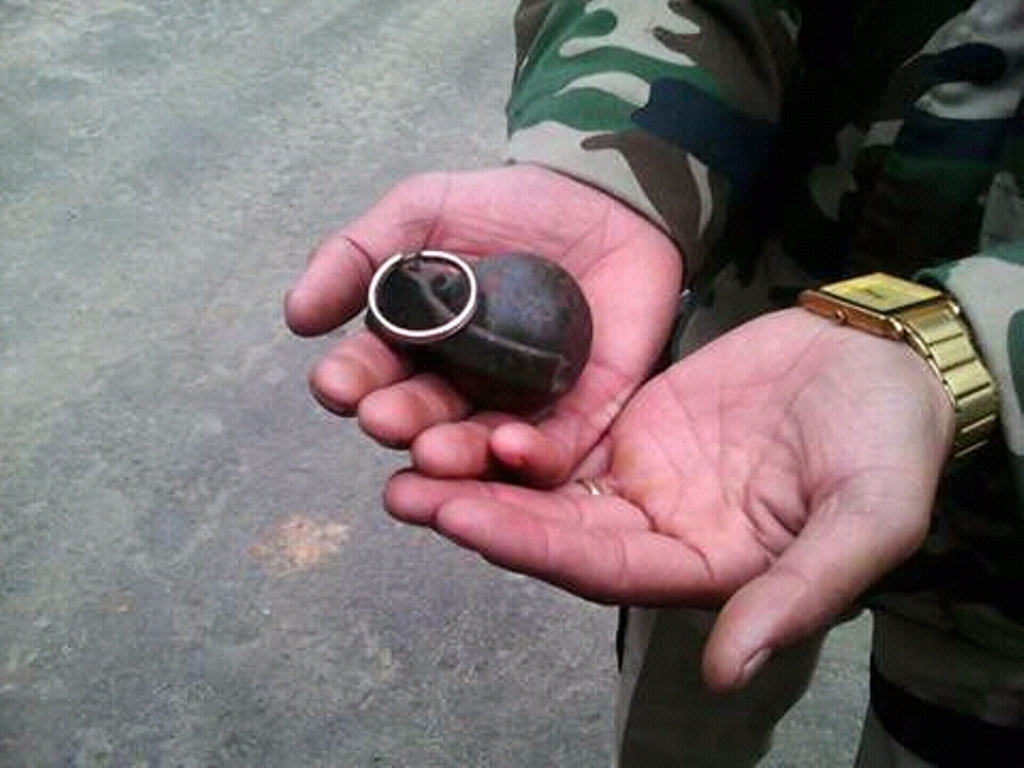 A Chinese hand grenade planted by unidentified persons was found at the Campus of M/S Sorojini Oil Filling Station of Thokchom Jadumani, Khangabok under Thoubal Police Station today morning at around 5 am.
The owner of the oil pump, Th Jadumani, is also state Vice-President, BJP Manipur Pradesh.
After hearing the news, a team of Thoubal Police led by OC T Inaobi arrived at the spot and retrieved the grenade.
Meanwhile, locals of Khangabok A/C and staffs of M/s Sorojini Oil filling station staged a sit-in protest against the bomb threat.
While appealing the concern organisations or individuals not to repeat such act in the future, the protestors have also demanded to clarification for the attack.
The sit in protest was staged in front of the Oil Pump with placards which says "no bomb threat at petrol pumps", "We condemn bomb threat at Sorojini Oil pump", "We want peace and integrity", "Bomb is not a toy" etc.
One of the protestor said that bomb planted at public areas should not be repeated in future.
Bomb at Kwakeithel
Meanwhile, a hand grenade was found at the residence of Ch Shantibala Devi, District and Sessions Judge Senapati, w/o  Kesho, an Engineer in PDA of Kwakeithel Konjeng Leikai,under Singjamei Police Station this morning at around 4 AM.
Later a team of Manipur police bomb expert has detonated the grenade at Kyamgei Loukon area(paddy field area) at around 6 AM.