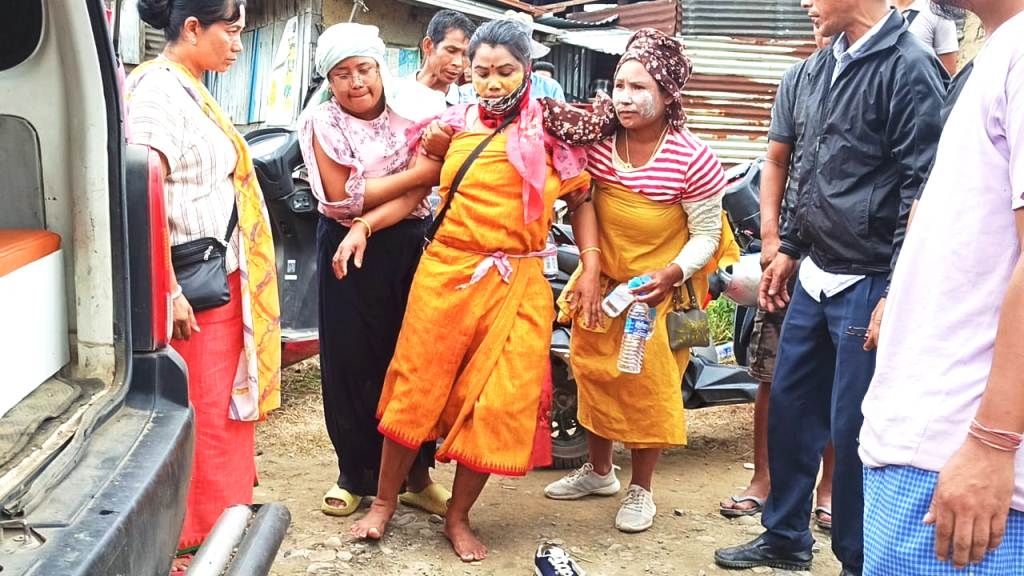 IT News
Bishnupur, Aug 3:
At least 21 people including a journalist were injured in clashes at Kangvai and Phougakchao areas after Central Security forces including the RAF opened fire tear gas shells in Bishnupur district today.
After Kuki CSOs announced for burying of the dead bodies killed in the violence at Kangvai area today a large number of people today thronged to Phougakchao Ikhai village in Bishnupur district opposing the burying at the Kangvai area. Displaced people of villages under the Torbung Gram Panchayat, had stated that the purpose site of burial comes under the GP and have been strongly objecting to it.
"People from across the valley district started gathering at Phaugakchao Ikhai community hall yesterday evening. Over thousands of them arrived today morning and more continue to come", a villager told reporters at Phaogakchao Ikhai.
On the other hand, thousands of locals took to the streets since morning today at Tiddim road in Bishnupur to block the movement of security forces.
As the large number of people tried to cross the Kangvai area security forces present there, installed barricades and prevent them from crossing it. RAF forces push them back and as the number of people gathered there opposing the burying of dead bodies at Kangvai areas grows, the security forces fire several rounds of tear gas shells and mock bombs.
In the SF action, at least 21 Meira Paibis including a journalist of Impact TV sustained injury. Reporter of Impact TV Khundrakpam Jotin Singh sustained injury at his right hand. He along with those injured ladies were evacuated at Bishnupur district hospital.