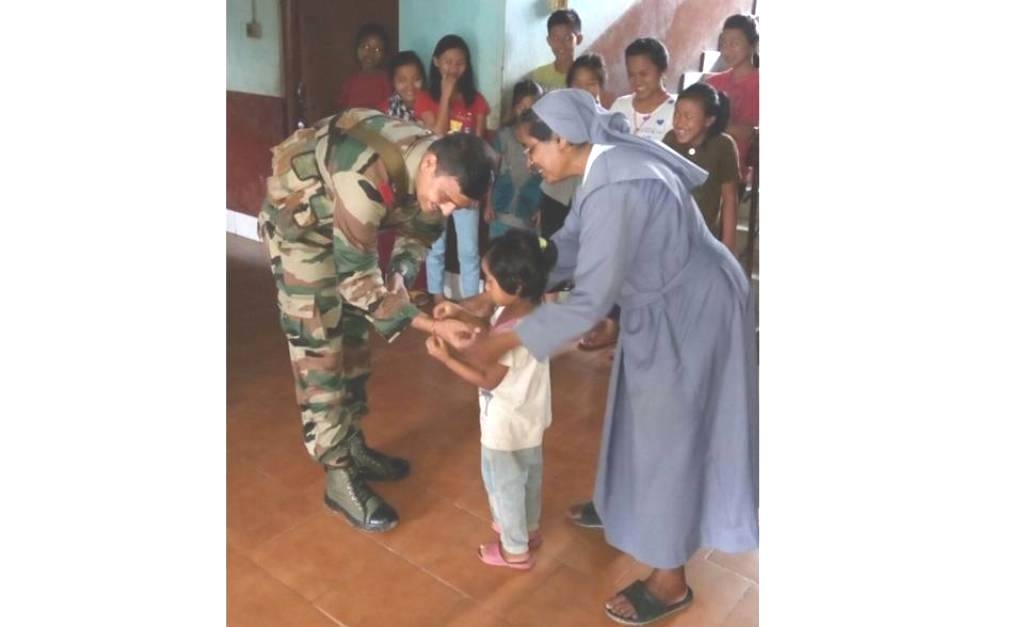 PRO, IGAR(S)
Imphal, Aug. 30: As part of the social responsibility and working on the theme to strengthen civil military bonding, 12 BIHAR of 9 Sector AR under the aegis of HQ IGAR (South) on the occasion of Raksha Bandhan extended a helping hand to Sneha Bhawan Orphanage located on Tiddim road on 29 Aug 2015.
The children of the Sneha Bhawan tied Raksha Sutras on wrist of the soldiers and the soldiers in turn pledged for their safety, carrying the message of brotherhood and harmony.  Sweets and basic amenities were distributed by the battalion to the children of the Sneha Bhawan.   In turn the soldiers were hosted with a salutation and a warm welcome song, sung by the choir of the Sneha Bhawan. The noble gesture rendered by the Assam Rifles was highly welcomed by the organisation and helped in winning the minds of the locals and the little hearts. 
The management committee of the Sneha Bhawan thanked the efforts of              12 BIHAR and said "We are thankful to the Army for remembering us and for the kind support extended".  The noble effort of the Assam Rifles received a good social response and left a positive impact on the civil administration thereby enhancing the bonding with the civil populace and building up the image of the Army.