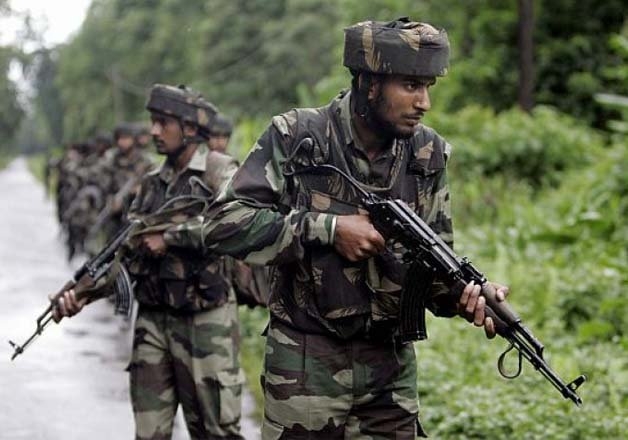 Two days after, Media reports said that Indian army had turned down NSCN-IM proposal to lend hand in hunting down NSCN-K, ground zero report from interior part of Chandel district said that the army is utilizing cadres of rebel groups who had signed suspension of operation (SoO) with the government in the ongoing operation.  NSCN-IM had however said that they never offer such help to the army as it has nothing to do with them.
Imphal Times, reporters who happened to encounter some runaway villagers from Chandel's interior part said that armed cadres of the UPF group particularly the cadres of the UKLF are the one who are actually hunting the NSCN-K and other rebel group. One among the runaway villagers, who did not want to reveal his identity said that the cadres of the UKLF came front and then they were later followed by the Indian Army. The villagers however denied any kind of physical harassment to them. When asked about why they ran away, the villagers said that they fear unwanted consequences and as they consider their live more important they are looking forward to land at somewhere where there is no armed conflict.
The villagers also said that even though there were no physical harassment they were not allowed to go out to the field. And moreover as the army people don't have any female troopers they fear about the safety of their ladies. "We have witness and heard about many incidents of ladies being raped and molested during conflict time so we think escaping from the place is the best way to protect our ladies", a villager said.
After cadres of NSCN-K, KYKL and KCP had ambushed killing at least 18 cadres of 6 Dogra Regiment at Manipur's Chandel district, the army has been conducting an intense operation along the Indo Myanmar border. The operation is being led by 21 Para trooper battalion, a special commando unit of the Indian army.
There have been claims and counter claims of militant camps inside Myanmar being attack. The report about the attack of the rebel camps inside Myanmar Territory has been flatly denied by even the Myanmar government. NSCN-K had even dare the army to show the dead bodies if the report about the killing of the cadres were true.
The Indian army are presently ensuing intensified form of combing operation at Konkan area in Ukhrul district, Khengjoi, Molcham and Joupi area of Chandel district along the Myanmar border.
Surprisingly, no Imphal based journalists has ever been allowed to take stock of the situation going on there.
This picture is used for representation purpose only