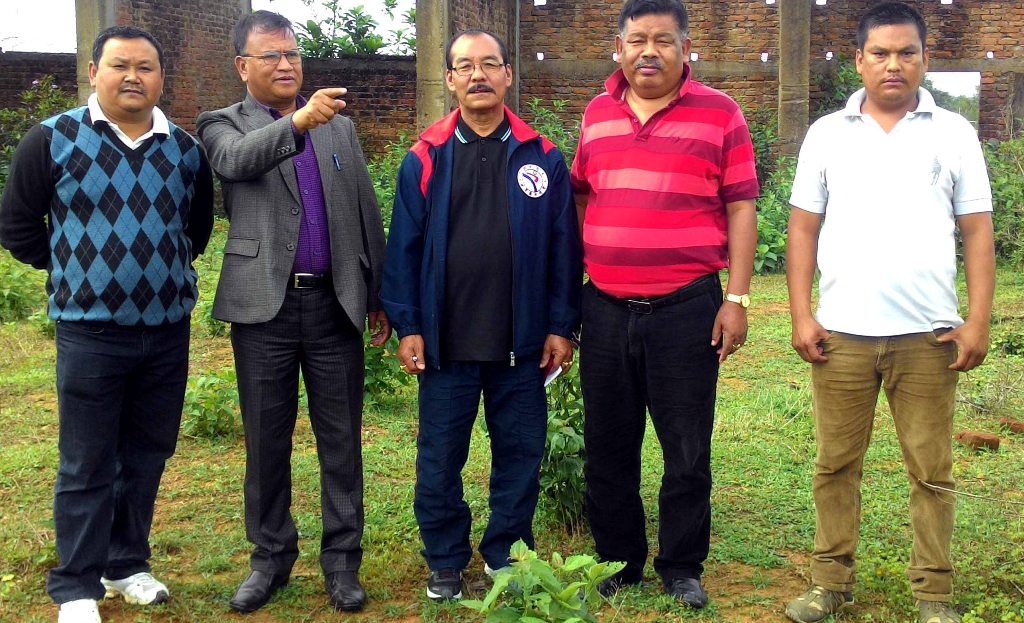 A team of All Manipur United Club Organisation (AMUCO), who had inspected the condition of Jiri College located at Jiribam sub-division in Imphal East district had expressed shock to the condition of the college.
Advisor of AMUCO, KT Rahman, while speaking to reports at Jiribam said that the contractor who is responsible for construction of the Auditorium cum indoor stadium under the funding of the UGC needs to be punished as he failed to maintain quality control in the construction. While drawing attention of the local MLA, KT Rahman said that there is a need for public uprising if the authority fails to take up action against the person.
The auditorium of the college had crumbled recently before completion of the building due to non-maintenance of quality control.