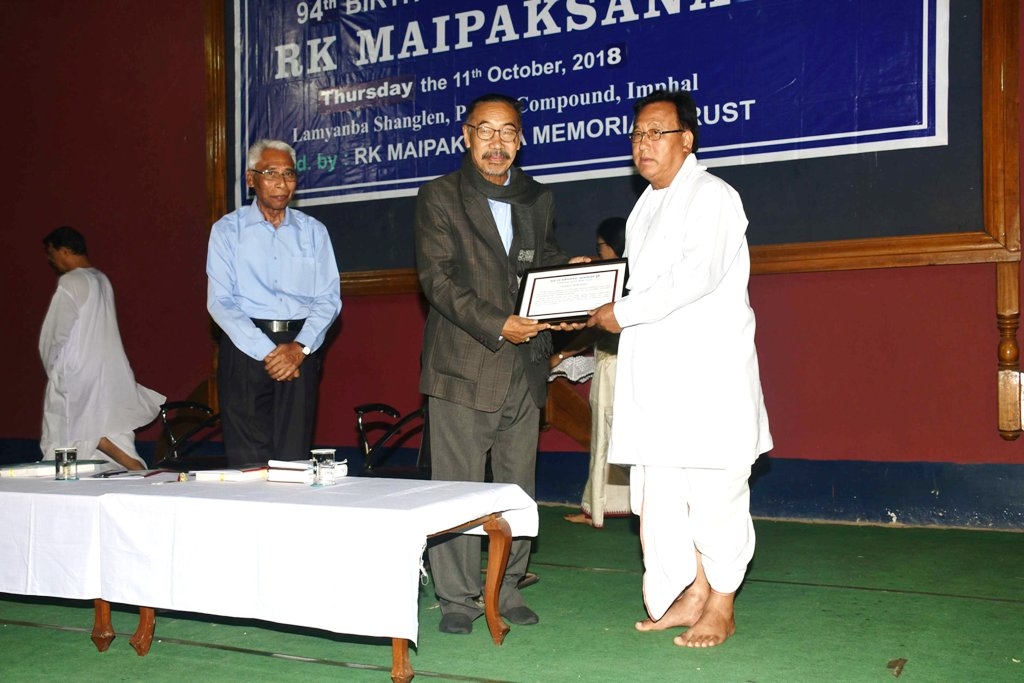 DIPR
Imphal, Oct. 12,
 The 94th birth anniversary of RK Maipaksana, organized by RK. Maipaksana Memorial Trust Imphal was held yesterday at the Lamyanba Shanglen, Palace Compound Imphal. The RK Maipaksana Journalist Fellowship was conferred to former editor of the monthly journal 'Sanathong', Shri Manindra Konsam.
The function was presided by former director Audio Visual Research Centre, Manipur University Dr. Lokendra Arambam.
 As part of the programme, former principal D.M. College of Commerce Dr. Okram Kumar Singh delivered lecture on the topic, 'People of Manipur and some historical facts for the consolidation of the State', and a Souvenir was released, people paid floral tribute to the photo of RK Maipaksana.