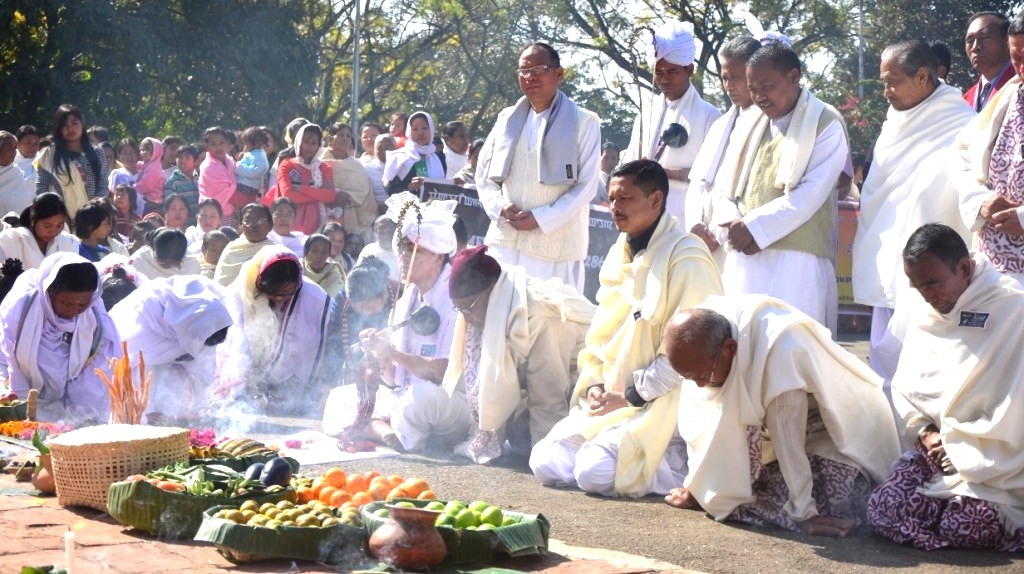 International Observation Committee on Puya Mei Thaba (ICOP) and MNF observed the 286th commemoration day of Puya Mei Thaba (the burning of the ancient script, Puya) today at the historic Palace of Manipur, Kangla and Thangmeiband Thau ground.
People from different walks of life clad in their traditional attires attended the ritual celebration which was first held at the ancient Palace, Kangla. Later, after the ritual ceremony at Kangla, people along with the present King of Manipur, Leishemba Sanajaoba marched towards Thau ground, Thangmeiband where the participants gathered for the main event.
Speaking on the occasion, H. Dhani Meitei, Convenor, ICOP said that the commemoration for the burning of Puya has been observing at the ancient Palace, Kangla since the year 1979 with the participation and support of the people. People of hills and valley have been separated after the Puya has been burnt as all the ancient scripts and languages were contained inside the Puya. Dhani added that the exact date of the burning of Puya is the 23rd of Wakching of Manipuri Calendar (13th January) according to the research of Mundame astrology.