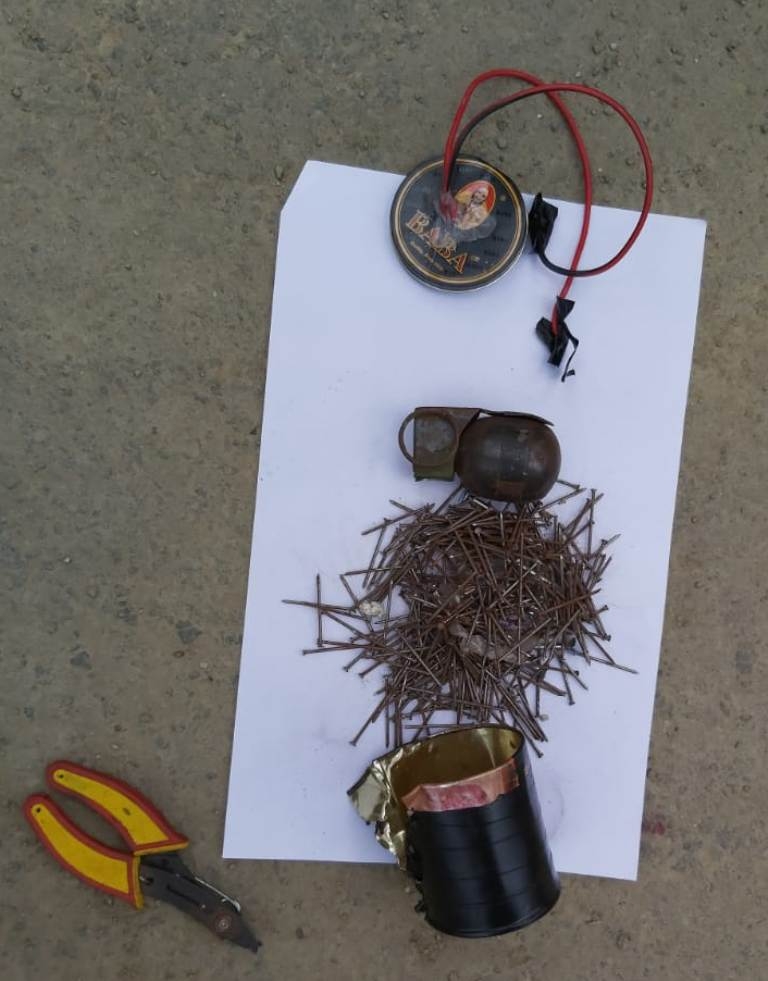 IT News
Imphal, June 6,
Amidst claim by the state government on the improvement of law and order situation in the state, two bombs – (Chinese hand grenade pack with nails in tin can of Zarda wrapped by black tape) were placed at two different places in Imphal East district.
As per report reaching here, the first bomb was recovered from Khurai Thoudam Leikai at a residence of a contractor identified as Yumkham Dinesh, located near NRL Pump, while the second was recovered from Bishop House at Mantripukhri, Lamlongei, as per police source.
The report further said that both the bombs were first suspected to be IEDs as they were placed inside a tin can wrapped by black tape with wires and nails. The two were almost similar and police source said that those would have been placed by a same party or individuals. It further added, the bombs which were recovered from the front gates of both the places were safely detonated today morning at around 9 am.
As of now, no party has so far claim responsibility.