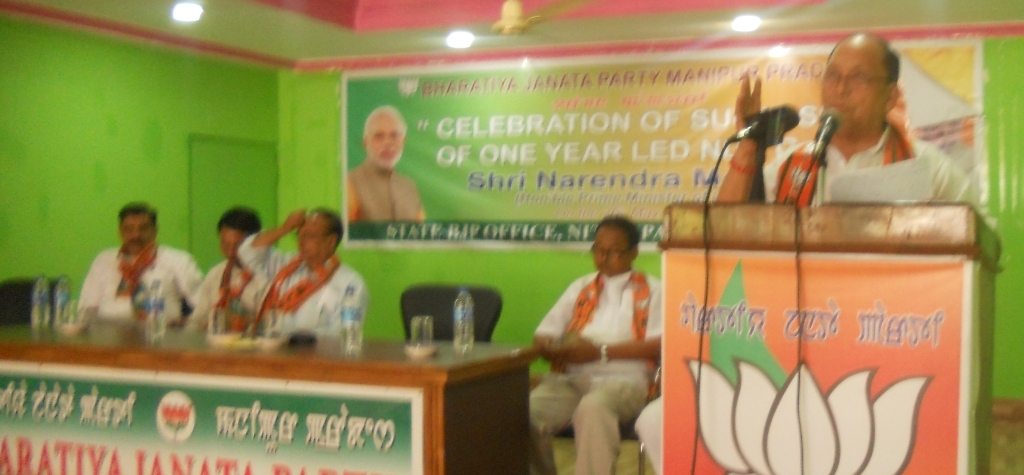 State BJP celebrates
State BJP unit today celebrated the completion of one year of the BJP led NDA government at the center. Speaking to media persons at the BJP Office Keishampat Nityapat Chuthek, President of the BJP Manipur Pradesh Th Choaba said that the one year of government under the prime ministership of Narendra Modi has brought more development then the 60 years of government by the congress.
He said that in this one year of government Prime Minister Narendra Modi has launched various development project at which the last government has never think of. The government foreign policy is moving far ahead.
"Our Prime Minister Narendra Modi has toured 19 countries across the Globe and signed various treaties in this one year, this is a clear sign of the success of the Indian foreign policies", Chaoba said. He further added in this one year of governance there has not been a single report of corruption which means that India is a corruption free nation now.