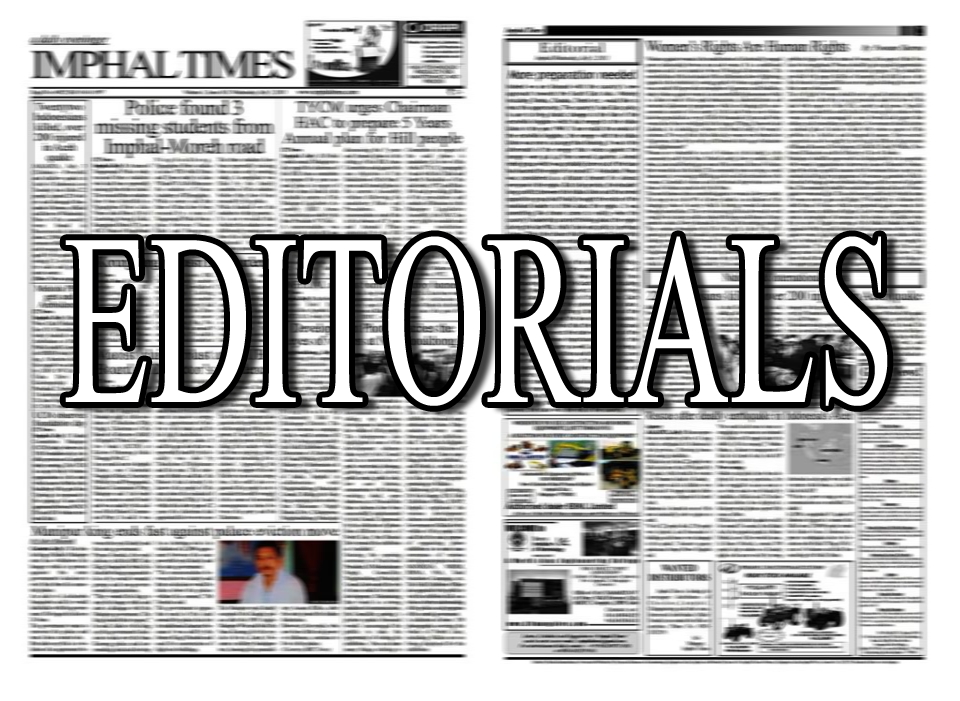 AICC has responded too fast. Gaikhangam is now replaced by another Congress leader TN Haokip as the president of the Manipur State Congress Committee. The incumbent Congress government led by Chief Minister Okram Ibobi Singh is once more in the news but not for the good works it had done for the people but because some of the MLAs are angry as they felt that they are being deprived of their rights.
During the sitting of the state assembly session it was often noticed that some of the non-congress MLAs had expressed strong resentment over the attitude of some of the ministers. The leader of the house tried to calm the anger of the members requesting the concern ministers to spare some moments for the MLAs. The similar discontentment is also a major issue with the ruling Congress MLAs. Many of the congress MLAs had expressed displeasure over the attitude of some of the ministers.
It may be true, or may not be true but ministers are not meant for the congress MLAs or the opposition MLAs only or for their constituency which they represent. They are for the government and responsible for taking up welfare programme of the government.
The ongoing impasse in between the congress legislators showed something unseen that has been running in the election business. It showed how important is procuring a ministerial berth once he or she has been elected. Earlier, the people of the state had witness many MLAs merging to the ruling party after being elected from different political parties. The merging of the MLAs was nothing but a sign of desperation as they felt that nothing could be done by remaining as an opposition MLAs.
This issue is mentioned here as it is also not a sign of healthy democratic government. The elected representatives of the state seem to have forgotten that the success of healthy democracy lies in the presence of a strong opposition. It is the opposition that will control the obsessive culture of the ministers as it is seen in our today's government.
Now the big question right in front of us is that – will the Congress party which has been in power for three consecutive terms will be able to come back to power in the next general assembly election. The change in party leadership as a result of the revolt by dissident MLAs had already shown the indifferences among the congress legislators. Gaikhangam who has been playing a balance politics is now left with the ministerial berth only. But it is not only a matter of time that the dissident MLAs will directly pour their anger to the one who is leading the government. Because everyone knows that the real issue with the congress MLAs is the dissatisfaction over the attitude of their leadership. Let us hope a good stitched among the congress legislators to bring good for the state of Manipur.