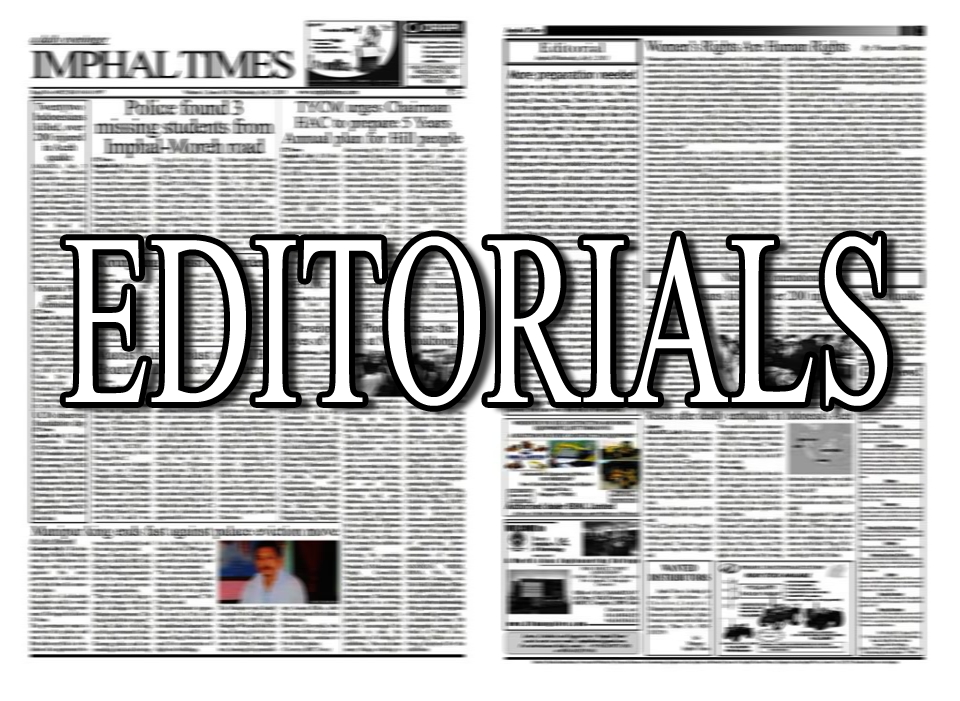 Researchers or psychologist may have certain explanation on why people smokes or chews tobacco products even after knowing that those are hazardous to health. But most laymen don't why anyone smokes and chews tobacco products.
If the ghastly health risk isn't enough of a deterrent, there's the wallet-draining cost, the smell that fouls one's breath, hair and clothes, and the second-hand smoke that threatens the well-being of loved ones and anyone else who happens to be nearby.
Nonethless, we hesitate to endorse all of the Tobacco control Programme recommendations for the country particularly in the state of Manipur in its latest State of Tobacco Control report.
The introduction plain (standardized) packaging of tobacco products with danger levelled was supposed to save lives by reducing demand for tobacco products, according to WHO and the WHO Framework Convention on Tobacco Control Secretariat (WHO FCTC).
 "Plain packaging with health hazard logo reduces the attractiveness of tobacco products. It kills the glamour, which is appropriate for a product that kills people," said, WHO Director-General Dr Margaret Chan.
In India there is no hard rule or legislation to prohibit production of tobacco products including cigarette. The only thing that is being taken up is restriction of using tobacco product at public places or to pack the items with health hazard labelled. When it comes to the state of Manipur tobacco items which were smuggled from the Neighbouring country Myanmar don't bother to mark the health hazard labelled.
Manipur today joined the world community in observing the World no tobacco day. For the state observation of such important programme is rather a fashion and about funds. Every year the day is being observed by the concerned department of the state government. But no concrete measures is seen taken up to restrict the use of tobacco product.
Except in the Imphal Airport, how many offices or public places have smokers room. How may have been so far fined or punished for smoking in public places? How many shops have been cancelled licences for selling tobacco products including cigarette to minor girls or boys.
It's time that government now take up some measures to restrict use of tobacco so that the observance of World Tobacco Day is fruitful.