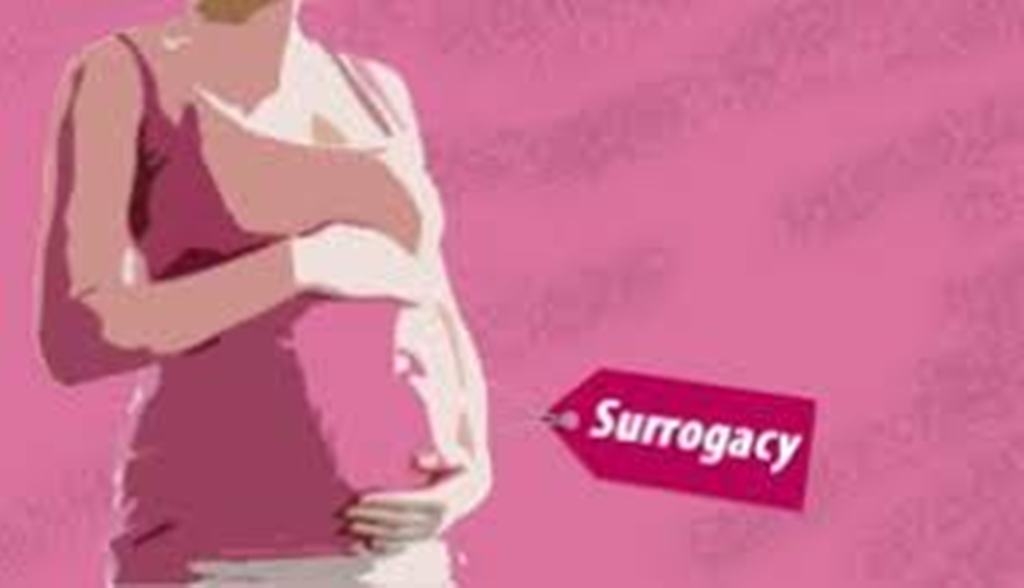 By: Raju Vernekar
Now the Surrogacy (Regulation) Bill, 2019, which seeks to ban hiring of womb by infertile couples, has been introduced in the Lok Sabha once again and will go through usual rigmarole by the time it is converted into the act.
The government had prohibited surrogacy for international citizens in 2015. Then the Surrogacy (Regulation) Bill 2016 was introduced in Lok Sabha on 21 November 2016. It was referred to Parliamentary standing committee on 12 January 2017 and the committee submitted its report on 10 August 2017. But the bill could not get the nod.
In fact the Indian Council of Medical Research (ICMR) had issued guidelines to regulate surrogacy arrangements in 2005. The guidelines specified that the surrogate mother cannot donate her own egg for the surrogacy and that she must relinquish all parental rights related to the surrogate child.  Subsequently the ICMR had prepared a draft Assisted Reproductive Technology (Regulation) Bill in 2008. However it did not see the light of day in Parliament.
In the intervening period several Bollywood personalities went ahead and had children through in-vitro fertilisation (IVF) and surrogacy. However most of the cases relate to the period before the Surrogacy (Regulation) Bill, 2018, was passed.
The list of Indian celebrity couples include: Aamir Khan and Kiran Rao (December 2011), Shah Rukh Khan and Gauri Khan(May 2013), Farah Khan and Shirish Kunder(On February 11, 2008)  and Sohail and Seema Khan (June 2011) who took the route of surrogacy. A miscarriage and uterine complications were some of the reasons advanced. In the recent past, Sunny Leone and Daniel Weber gave birth to twins through surrogacy and named them Asher Singh Weber and Noah Singh.
The latest to join the list is Tusshar Kapoor and Karan Johar. The unmarried Tusshar Kapoor became father of a boy on Jun 28, 2016, through surrogacy using IVF. Karan Johar became father of twins born from surrogacy on 9 March, 2017. Ekta Kapoor became a mother on January 27, 2019, when Ravie Kapoor was born through surrogacy. All the while a broken law existed and there had also been no follow up from the authorities.
All these years, low costs for medical treatment and easy availability of women willing to rent their wombs had made it convenient to anybody, to have a child through surrogacy. Not withstanding an attempt to bring in regulation, the industry is thriving and the number of clinics offering these services, which was nearly 59 in 2001, has shot up by over 700 by now.
Now the proposed bill provides for constitution of surrogacy boards at national and state levels. Besides the intending couples should not abandon such a child under any condition. The commercial surrogacy is banned and only close relatives are permitted to act as surrogates to infertile couples for "ethical altruistic" reasons.
Only Indian couples who have been legally married for at least five years would be allowed to opt for surrogacy. The bill seeks to "allow ethical altruistic surrogacy to the intending infertile Indian married couple between the age of 23-50 years and 26-55 years for female and male, respectively. A woman will be allowed to act as a surrogate mother only once and should be a close relative of the intending couple and should be an ever-married woman having a child of her own. Altruitstic surrogacy refers to an arrangement in which a woman volunteers to carry a pregnancy for intended parents without receiving any monetary compensation in return.
The offences  and penalties under the bill include: (i) undertaking or advertising commercial surrogacy; (ii) exploiting the surrogate mother; (iii) abandoning, exploiting or disowning a surrogate child and (iv) selling or importing human embryo or gametes for surrogacy.  The penalty for such offences is imprisonment up to 10 years and a fine up to 10 lakh rupees.  The Bill specifies a range of offences and penalties for other contraventions of the provisions of the Bill.
Those who have adopted the solution of surrogacy in the international arena include: Ricky Martin (the Puerto Rican singer), the late pop star Michael Jackson, actress Nicole Kidman, Footballer Cristiano Ronaldo, actress Sarah Jessica Parker, Singer Sir Elton John, Oscar-winning actor Robert De Niro and actress Lisa Ray.
The different laws to control surrogacy prevail in different countries. While commercial surrogacy is prohibited in India, Netherlands, UK, South Africa and Greece, it is allowed in Russia.  By and large there is a provision of to pay medical expenses, provide insurance cover and give compensation for any loss to surrogate mother exists in India, Netherlands, UK, South Africa and Greece. In Russia there is no limit on such compensation.
The intending couple is a legal guardian of the surrogate child in India, South Africa and Greece. In Netherlands and UK, surrogate is the legal guardian and guardianship can be transferred through adoption. In Russia, the surrogate is a legal guardian if it is her egg otherwise intending parents are the legal guardians.
In India commercial surrogacy attracts 10 years imprisonment. The situation elsewhere is:
 Netherlands-Maximum one year, UK-Maximum three months, South Africa-maximum 10 years, Greece-Maximum two years. In Russia there is no provision for punishment.
Eligibility criteria for commissioning parents:
 Eligibility criteria for commissioning parents: India (couple must prove infertility),, Netherlands (absence or uterus or any other condition), UK (no requirement), South Africa(if intending mother is unable to give birth to a child and if is such condition is permanent), Greece(inability to give birth to a child. Russia ( If gestation and birth of a child is impossible due to medical reasons).
Eligibility criteria for surrogate mother:
Eligibility criteria for surrogate mother: India-close relative, age 25-35 years, Netherlands-No condition of close relation, age limit up to 44 years, In UK, South Africa and Greece, there is no condition that surrogate should be a close relation and there is no specification of age. In Russia too there is no condition of close relation. However 20 to 35 years is the age specified for surrogate mother.
Marital status of surrogate mother:
India- surrogate mother should be married. However no such condition exists in Netherlands, UK, South Africa, Greece and Russia and single woman allowed to lend her womb for surrogacy.
Requirement of Children:
In India, Netherlands, South Africa and Russia, the surrogate mother should have at least one child. However there is no such requirement in UK and Greece.
No of times one can be a surrogate mother:
In India one can be surrogate mother only once. However there is no such restriction in Netherlands, UK, South Africa, Greece and Russia.
Consent of the partner:
Consent of the partner: India- No provision. While no consent of partner is required in Netherlands and UK, the consent is required in South Africa, Greece and Russia.