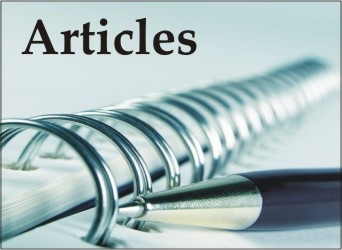 By : Shiamchingthang Tungpo
There are certain symptom which are sure shot indications of a society where everything that can go wrong has gone wrong and everything that should go right has been derailed. Manipur may not exhibit all the symptoms of a sick society but each passing day and any event, whether they are cultural events or political meetings, unfailingly show the growing prominence of the symptoms which reflect a sick and ailing society.
Before we proceed, an honest approach to see or identify what these symptoms are is in order and a close observation will definitely help us to pin point some of them. One is the much publicized and much hyped drive launched by the Electricity Department against power defaulters, electricity theft and other irregularities and while this itself is a symptom of a Government Department, which has been snoring away all these years, the deeper and more profound meaning can be seen and interpreted as the total absence of accountability in the face of non-governance.
These characteristics have been an inseparable part of the Congress led SPF Government as well as all the preceding Governments. The other and this is more pronounced is the centrifugal forces at work, where one community is pitted against the other over some issue and threatens the very existence of Manipur as a political and social entity. Ethnic tension, which may erupt in all its gory details, may not be a surprising outcome of such a situation and we have witnessed this during the Naga-Kuki clash of the early 90s and the Paite-Kuki clash in the late 90s.
The communally motivated attack and killing of Muslims or Meitei Pangals by the majority Meiteis in the mid 90s is another example that comes to mind. Even today, tension simmers everywhere. No one knows who to trust, no, not even the uniformed personnel, as they have earned quite a notorious reputation down the years. It is only in a society where these symptoms are seen in plenty and prominently, that the tendency to politicize any event comes to the fore. Take a look around and one will surely get the point that we have raised.
So many events, which are strictly cultural with the main focus on how our forefathers communicated with Nature and how mankind offered their salutations for a rich return for their efforts, are now very often turned into a platform for political propaganda and nothing can be more tragic and unfortunate than this. It is certainly those who are seeking their moments under the Sun, who take these opportunities to come to the limelight by whipping up people's sentiments. When such a situation is allowed to prosper without any objections, then the systematic crumbling of the pillars of society is a foregone conclusion.
At the moment the people of khumbi are out on the streets demanding the release of one of their local boys who has been taken into custody by an armed outfit, to negotiate over some monetary demands served on his employers, who are based outside the State. This particular incident is in some sort of a way, a follow up action of an earlier case, wherein the captive or hostage, employed with the same company, under which the present hostage works, was abducted and later shot dead, as some sort of a warning or an ultimatum. The rest as everyone knows is history.
The largest mobile phone service provider in Manipur, Aircelhas been literally cut off from the outside world for the past many days. Aircel has reasons to shut shop either as a way of protest or as a strategy to buy time for negotiations, but the surprising thing is the seeming indifference of the general population over the situation. Why should it be left only to the people of Kumbi to raise their voice?
More than cutting off the communication lines of lakhs of customers, the very act of these armed men is against all that any sane human beings should stick by. If a public uprising, sans violence can topple Governments in Tunisia and Egypt and send ripples throughout the Arab world, then there is no reason, why the people of Manipur cannot show this strength against what many today perceive as anti-social elements.
The indifference of the people to such acts of cruelty and naked aggression, the complete failure of the state to neutralize such groups, are also among the more prominent symptoms of a sick society. What is more dangerous is the distinct possibility that such groups may enjoy political patronage and political leaders supping with such groups is perhaps the worst kept secret in Manipur.
Call it the politics of counter-insurgency operations, but even the security forces are known to have backed one group against another group and it is not without reason why there are talks doing the round of some of these security personnel utilizing the service of these elements, especially those who have surrendered. Manipur is a fit case to represent all the sick and failed societies, politically as well as socially and this is the reason why we see events, which are strictly cultural and about spreading the message of peace and demonstrating bonhomie amongst the people, inevitably turning into a platform for political propaganda. February 15, 2011, Ukhrul may well be included in this list.