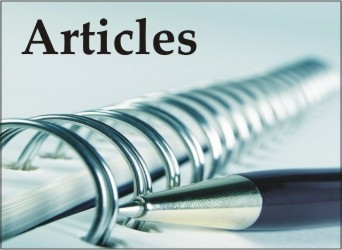 Produced here is the lecture delivered by Pu Lalthla Moung Keivom, the 1st IFS Officer from Manipur, now retired, at 10th The Arambam Somorendra Memorial Lecture held on the 10th of June, 2015 at the Lamyanba Shanglen, Konung Lampak, Imphal
---
Part One: Introduction
Mr. President PradipPhanjoubam, Chairman of the Arambam Somorendra Trust, Dr. ArambamLokendra, my young colleagues Dr. NgamkhohaoHaokip, Dr. SohiamlungDangmei, Dr. PriyadarshiniGangte, my friend David Buhril, ladies and gentlemen.
It is indeed a privilege to be with you at Imphal to participate in the 15th Death Anniversary of the late Arambam Somorendra and pay my respect to him by delivering the 10th Arambam Somorendra Memorial Lecture. I am very happy to be here in your midst for many reasons. Since 1964 I have hardly had any uninterrupted stay in Manipur except in 1971 when I came to Imphal for a six-month district training and was attached to the Office of the Deputy Commissioner, the only DC we had at that time for the whole of Manipur. Though nobody ever noticed its significance, it was a reckoning landmark for me – the first Indian Foreign Service (IFS) officer from Manipur and the first IFS officer in India ever sent to Manipur from Delhi for District training.
After spending four years in D. M. College (1959–63) and a two-year stint at Guwahati University (1964–66), I joined the Indian Revenue Service (1967–69) and finally switched over in 1970 to the Indian Foreign Service, the ultimate choice of service at that time. I had a record breaking 21 years uninterrupted (1976–97) postings in Africa, Middle East, Australasia, Asia and Europe during which I made only a few brief visits to my hometown Churachandpur with Imphal as the transit point.
The ugly sight of gun-toting security forces doubly armed with the dreaded Armed Forces Special (Powers) Act, 1958 (AFSPA), the endless checkpoints set up at every imaginable place by them with demeaning and despicable signs like "Check All Suspect All", the body-search and the command to undress at times, which I considered a cruel assault on human dignity, plus the virtual absence of electricity robbed all the charms of visiting home.Therefore, we tried to avoid visiting Manipur as far as we could. Our Sanaleipak had lost its sheen since long but never its hold on our family. It is where our roots began and no other soil on earth can substitute its sacredness.
Even though I have been practically away from Manipur for half a century, I have had the opportunity of bumping into many people and things associated with Manipur. They included the famous or infamous Dada Idi Amin of Uganda in 1978 in Nairobi (Kenya) who proudly told me that he had served in Manipur front during the Second World War. Talking about Kenya, one day, while on an official tour, I was strolling in the manicured KerichoTea Garden, the world's single largest tea plantation and bumped into a prominent signboard showing the tea grown there originally came from Manipur! G.W.L. Cane first introduced the plant in 1903 in Limuru and later inKericho with thumping success.[i] The photo I took that day is one of my proud possessions. A question that struck me that day was: why other people made so much money from our tea and not us? Perhaps that was the furthest our Manipur tea has traveled until the arrival of RageshKeisham who, in August 2011, launched another kind of Manipuri tea called CC Tea (CymbopogonCitratus tea), a multi-purpose green tea based on lemon grass.
From Kenya, I moved to Jeddah (Saudi Arabia) handling political and Islamic affairs. One of our regular exercises was to look after thousands of pilgrims who came for Haj and Umrah from all corners of India including Manipur. It is an open secret that a good number of pilgrims including some from Manipur "vanish" during Haj, staying back and eventually getting absorbed into Saudi society by hook or by crook. My wife and I had the opportunity to share dinner a few times with these diaspora Manipur Muslims during our stay in Jeddah. The most amazing thing I discovered was that all the families we came across were still speaking Manipuri and told us how much they missed and longed for their Sanaleipak! This was really food for thought to me. What could be the thing or things, longings and attachments that even their holy land could not compensate?
From Saudi Arabia, I moved to Wellington, the capital of New Zealand (1983–85). A few weeks after my arrival, Second World War Veterans held a big annual event and I was invited to attend the function. When the organizers came to know that I was from Manipur, the last theater of war, they were over excited as if I had just landed from another planet. They asked me to propose a befitting toast which I did on behalf of India and the people of Manipur. It was a very nostalgic moment and a memorable one to witness our tiny State suddenly coming alive "Down Under" out of the dust of their collective war memories.
Then a few days later, I had a visitor in my office, a young girl who wanted to undertake research on the last days of the British rule in Manipur. She happened to be the niece of Mr. G.P. Stewart, ICS and the last Political Agent in Manipur who settled in Nelson (South Island) after his retirement. Later, I invited Mr. Stewart and his wife and their niece for dinner at India House and also paid a return visit to their home in Nelson which he had proudly decorated with trophies and mementos from Manipur.We exchanged several visits, chatting sometimes till the wee hours during which the names of Maharaja Priyobrata Singh and Major Khathing popped up frequently. Mr. Stewart married the daughter of W.L. Scott, also a Kiwi and the first ICS who served as Superintendent in the then Lushai Hills (now Mizoram). Scott's wife was a vivid photographer. She maintained treasured albums in which she meticulously catalogued rare photos of chiefs, important families and socio-cultural events from Chin Hills to Mizoram including some from Cachar, Tripura and Manipur. It was these albums that prompted their niece to undertake the research for her Ph.D thesis but unfortunately she had to abandon her dreams for lack of proper guide and reference material.
An extract (para three) of my letter of March 25, 1985 to Dr. RochungaPudaite in USA when I was Head of Mission in Wellington, New Zealand may best reflect the position:
One interesting person we have discovered is the last Political Agent in Manipur, Mr. Gerry Stewart, 79, who now lives in Nelson. Though a little short of hearing, he is still physically fit and intellectually alert. He and his wife came all the way to visit us two months ago. Mr. Stewart is married to the daughter of the first New Zealand ICS Officer, Mr. Walter Lawrence Scott (he was later knighted and died in 1949 as Sir Walter) who was Superintendent in the then Lushai Hills from 1919–22. His wife Beatrix Scott who died in 1971 at the ripe age of 94 left behind a 500-page memoir and a treasured album in which she meticulously catalogued photos of the Chiefs from the Chin Hills down to Lushai Hills. Even Mr. Stewart's wife Elisabeth left behind an exhaustive account of their stay in Manipur which gives you an insight into life in those days. I believe there exists here a sizeable research material of our area which I will try to dig out as much as time permits me to indulge in this extra-curricular activities.
Then in 1986 I came to our immediate neighbor Burma (later named Myanmar) still reeling under military rule since Ne Win (1929–2002) seized power in 1962. Movement was restricted and even casual contacts with relatives on social occasions were suspect.
It was unwise to openly visit the so-called "Manipuri Basti" in Mandalay, the largest concentration of darkish Meitei population where they carried on their orthodoxy with unconcerned abandon and their language along with Burmese, the lingua franca. Though deprived of political power or any say in governance, they seemed satisfied so long as they were able to carry on their tradition and orthodoxy without interference. I used to visit the Basti unnoticed whenever I went to Mandalay to study their condition but found that it was difficult, if not impossible, to interact with them as I did openly with the Chin-Kuki-Mizo community in Myanmar. They seemed unconcerned so long as they were able to carry on their adopted culture and religious rituals without hindrance.A good number of them lived in Rangoon but never showed up at events and shows organized by the Embassy.
When I compare the Pangals in Jeddah to the Meitei Hindus in Yangon and Mandalay, many questions popped up to which I have no answers even till today. The Pangal's attachment to his religion and the holy land and fulfillment of his dream was unquestionable. But his longings for and emotional and social attachment with the land of his birth remained embedded in him. The Mandalay Meitei to me seemed unaffected so long as he remained within his borrowed caste system which deprived him of his ethnic entity long before he came to surface on earth. I am sure many of us will encounter past unresolved issues and mistakes in our search for identity. It is suicidal to hang on to presumed and concocted myths, legends and stories which my very own community is fond of doing. I shudder to think of the heavy price they will have to pay in the future. It is like hanging on a ledge over an abyss.
The introductory part has become much longer than I expected but I still have another interesting story to tell before I jump into my subject. Soon after my arrival in Rangoon, I tried to find out the number of Indians incarcerated in Burma by visiting jails, especially the notorious Insein Prison in Rangoon, the biggest jail in Asia where they kept all prisoners awaiting repatriation by air.On one of my visits, I found a fair-looking and pleasant guy, a Meitei doctor, who was able to dabble in broken but understandable Chin-Kuki dialect. He seemed well-informed, particularly on the history and literature of the country. When I talked to him in my broken and rusty Manipuri, he became suddenly withdrawn and sullen perhaps thinking that I was one of the military intelligence guys who had come to dig out information from him.
To cut the story short, after I came to know of his background, I told him that unless he agreed to my suggestion for his repatriation and assurance of his subsequent release after a few months, he would rot and die in Insein Prison. Later, the Embassy arranged an 8-member Manipur police contingent to fly to Rangoon and they escorted him back to Imphal by a special aircraft in line with his status. I have never seen him again since but hope that he is still up and about. I also still remember having repatriated three Mizo National Front (MNF) detainees from Insein Prison and two National Socialist Council of Nagaland (NSCN) detainees from Mandalay Prison to India during that period.
Why did I mention all these and for what? As a representative of India, it was my duty and responsibility to serve the interest of my country and its people to the best of my ability. What I am trying to say is that while performing your duty, your sense or feeling of being one with the subject or the object is a strong driving force which enables you to go many extra miles beyond your normal call of duty. Other factors apart, I believe that we all possess an ingrained sense of ethnic affinity, somewhat like a primordial consciousness of belonging to a common genetic root that generates a feeling of oneness. In short, it is having a soft corner for people with physical likeness in appearance over others with a different look. Adam's exclamation when he first saw Eve, "..bone of my bones and flesh of my flesh" can best explain the position.
My last association with Manipur while abroad was hosting a Manipuri dance troupe in Italy when I was Consul-General of India in Milan. The troupe was led by no other than Dr. Lokendra Arambam who has now kindly extended this invitation to speak on the issue of identity, integration and national aspirations of the Chin-Kuki-Mizo peoples of the Indo-Burma region. I thank him and the organizers of the Arambam Somorendra Memorial Lecture for their generosity in giving me this opportunity to return to the cradle of my education and to my motherland that nurtured me into what I am today. I really feel that my life has come full circle. German philosopher, thinker and writer Johann Wolfang von Goethe says, "There are only two lasting bequests we can hope to give our children. One of these is roots, the other, wings." I developed my wings from here, flew around the globe for more than two decades and have now come back to my roots.
Part Two: The Chikumi World
When my friend Dr. Lokendra Arambam unexpectedly telephoned and asked me if I could deliver the 10th Arambam Somorendra Memorial Lecture on the issue of identity, integration and national aspirations of the Chin-Kuki-Mizo (Chikumi) peoples of the Indo-Burma-Bangladesh region, I readily accepted the honour for two reasons. First, the event has to do with the Arambam family with whom I came in contact during my days in D.M.College and second, the topic is my pet subject. What never even remotely occurred to me, however, was that I would not be able to do justice to the memory of the departed leader as other invitees have done except raise some perennial questions which, unless we find the right answers, will continue to reverberate to the depth of our graves. These nagging questions will form Part Three of my lecture.
Chin-Kuki-Mizo Group
In the process of human evolution, we assume various names and epithets to identify ourselves from others. Nations collapse and new nations are born. Our attachment with the old and our hopes and aspirations for the future play a big role in shaping every individual and nation from stage to stage. We struggle not only for individual, family, community, ethnic and national survival but also towards achieving a world of perfection, for we are both biological as well as spiritual beings. We cannot escape from this eternal hold. And the rule of the game is never changed, which is – survival of the fittest.
Our ethnic group who inhabit the fringe hilly territories bordering India, Myanmar and Bangladesh covering about 60,000 square miles[ii] is one of the largest linguistic ethnic groups on earth.We have two full-fledged federated states, Mizoram in India and Chin State in Myanmar. Those who settled in the mountain fastness of the Chin Hills after their Kabaw Valley settlement were called "Chins" by the Burmese which means people carrying bamboo baskets on their backs. Those who migrated further west to the coast of Bay of Bengal and came in contact with the Bengalis were known by them as "Kukis" and this terminology came to be used to identify this ethnic group living on the side of modern India.
Later, another group, headed by the Lusei (Lushai) tribe migrated and entered Mizoram at around 1700 A.D. Under their united hand, they gradually welded the various tribes inhabiting the present Mizoram into a homogeneous entity speaking a common Duhlian dialect which became the Lusei language and then gradually the "Mizo language" since 1972.The area occupied by them became Lushai Hills under the British rule and those living in it came to be known as "Lushais" (Lusei) and no longer Kukis. When India became independent, the political leadership felt that "Lushai" being the name of one of the tribes amongst them, it would better serve the cause of ethnic harmony if the name were changed into a more inclusive term "Mizo", which for generations had become the generic term used in the community, to cover all the ethnic lineages. Hence, the term "Mizo/Zomi" are coterminous. In my writings, I prefer to employ a more inclusive term "Zo" to refer to the ethnic group. In the present emotionally-charged atmosphere, it may even be more appropriate to use the acronym – CHIKUMI (which collectively refers to Chin, Kuki andMizo/Zomi).
Communities of this group now spread over Northeast India, westerly Chin and Rakhine States and the Sagaing Division of Myanmar and the Chittagong Hill Tracts (now Chittagong Division) of Bangladesh. The exact population of this group is not known due to various reasons. One of the factors is the remoteness of some parts of the region inhabited by them. Another reason is the constant churning of the ethnic political cauldron where every imaginable tribe or community has at one time or the other claimed and fought for a separate identity.In the process many got swallowed up by the more aggressive and organized groups from outside their parent community. For example, a sizeable community from the Zo ethnic group settled in Manipur has already declared themselves as Naga for political expediency and for sheer survival. Linguistic maps change with the change of political contours.
When the Linguistic Survey of India was conducted by the British Raj between 1894 and 1928 under the direction of G.A. Grierson, the Zo group was classified as Tibeto-Burman Family: Kuki-Chin and Burma Groups" under Volume III Part III. Therein, their total number was estimated to be between 6,00,000 to 10,00,000 which included 2,40,637 Meiteis.[iii] As per B. Lalthangliana'sbook "MizoChanchin", the Tibeto-Burman groups recorded in the 1901 census were: Tibetan 2,35,229; Himalayan 1,90,585; North Assam 41,731; Bodo 5,94,411; Naga 2,47,780; Kachin 1,25,585; Kuki-Chin 6,24,149; Burmese 74,98,794.[iv] A memorandum submitted by the Mizo Union to His Majesty's Government in 1947 after the Lakhipur Conference in November, 1946 put the population (based on the 1941 Census) at around 5 lakhs.[v]J.T. Vanlalngheta, author of "The Concise Learner's Dictionary of Mizo" (2010) puts the population at "about ten lakhs of people" excluding those akin tribes living in areas other than Mizoram who speak the Mizo dialect.[vi]Vumson puts it at about 2.5 million covering a contiguous region of about 60,000 square miles.[vii]LaltluanglianaKhiangte places it at 2.6 million.[viii] Taking into consideration biological growth factor alone, it may be safe to put the population of this linguistic group at around 3–5 million, one of the largest dialect groups on earth like the Hmongs (Miao) in China.
The Linguistic Survey of India mentioned above identified more than 40 Zo dialects of which the Duhlian-Lusei dialect now known as "Mizo language" is the most developed and understood and gradually and surely evolving to become the lingua franca of the Zo people. And considering her size of population, Mizoram perhaps is one of the most active States in India in publication of books, magazines and newspapers. Mizoram State on an average produces between 150–200 new books annually in addition to dozens of souvenirs, periodic magazines and daily newspapers churned out in Mizo and allied vernaculars by the people living outside Mizoram. The biggest linguistic cauldron in the Zo world is Churachandpur town in Manipur where as many as nine out of eleven major Zo dialects are spoken and understood along with Manipuri, Hindi and English.
Sinlung Tradition
Popular tradition of the Zo people holds that their earliest known settlement was a large cave with a big stone lid called Sinlung/Khûl somewhere in China. Conjecturally, the presumed ancestral homeland could have been located somewhere in and around the Stone Forest near Kunming in the Yunan Province of China during the Nanchao Dynasty. With the collapse of the Nanchao rule, many tribes fled its stranglehold, some heading southward like the Karens, the Siams (now known as Thais) and other kindred tribes and the rest towards the west like the Shans, the Burmans, the Kachins, the Arakanese, the Meiteis, the Naga group of tribes, the Zo group of tribes and many other tribes presently inhabiting Northeast India. The first major dispersal from Yunan took place in the early 9thcentury A.D.and the second wave between 13th–14thcentury. The Burmans' first known settlement at Kyaukse near Mandalay was established at around 849 A.D. and then moved to Pagan on the eastern bank of the IrrawadyRiver where the Burman King Anawarahta in 1044 A.D. founded the famous Pagan Dynasty. The modern history of Burma (Myanmar) began from that era.
The Zo ancestors, however, chose to follow the call of the unknown and continued to head further west into the Chindwin River and the Kabaw Valley then already under the suzerainty of the Shan princes (Swabaws), some of whose disparate groups later established the Ahom Kingdom in Assam. From there some headed southwest and spread over to the present Rakhine (Arakan) State in Myanmar and the Chittagong Hills Tract in Bangladesh. But the major bulk of them continued to move westward, climbed the rugged Chin Hills and settled in its mountain fastness undisturbed by outside forces for a period long enough to establish their own pattern of settlement and administration, socio-cultural norms and practices, beliefs and rituals, myths and legends, folk tales, music and dances and many other customs and traditions which they handed down from generation to generation to the present time.
Zo Dispersal
It was during the settlement in the Chin Hills that the linear strata became more defined and clanism more emphasized as each clan and sub-clan moved and settled in groups subsequently resulting in the formation of new tribes and sub-tribes. In this way, the Zo group of tribes, clans and sub-clans speaking varied Zo dialects were born. As they spread out over different hills clan by clan and moved along, they became more and more isolated from each other and their loyalty concentrated more and more on their respective clans. Consequently, they became fiercely insular, loyal to their clan only and fought each other to gain supremacy over others as well as to defend their lands and honor from intrusion by others. In the absence of a centrally controlled authority, inter-tribal rivalries and wars were common, leaving a trail of bitterness and hate. This was basically the condition when the British arrived and subjugated the Zo world and its people.
Role of the Colonial Power
Before the Zo people could realize what was in store for them, the British had already put their lands under different administrations. However, realizing the mistake and the need to set it right, the Chin-Lushai Conference at Fort William, Calcutta in January 1892 unanimously agreed, "It is desirable that the whole tract of country known as the Chin-Lushai Hills should be brought under one Administrative head as soon as this can be done." To set the ball rolling, the Chin Hills Regulation was adopted in 1896 to regulate the administration of the Zo people in the Chin Hills as well as other Zo inhabited areas where the Regulation also extended. Two years later, in 1898, North Lushai Hills under Assam and South Lushai Hills under Bengal were amalgamated as one Lushai Hills District under Assam as proposed at the Calcutta Conference as a first concrete step towards the establishment of a common administrative unit for the Zo people. The proposal also included the eventual integration of Zo inhabited areas of the Arakan Hill Tracts into the Lushai Hills District.
For political reasons, the proposed unified administration was never implemented. The belated proposal of Robert Reid, Governor of Assam to create a hill province comprising of areas inhabited by the Mongoloid hill tribes in the region was also overtaken by the Second World War and its aftermath. The Zo people are, therefore, found today in Chin, Rakhine (Arakan) and Sagaing States in Myanmar; Assam, Manipur, Meghalaya, Mizoram, Nagaland and Tripura in India and the Chittagong Hill Tracts and its adjoining areas in Bangladesh.
British rule had a tremendous impact on Zo politics. On the negative side, they divided the Zo inhabited areas under different rulers and reduced them to a miniscule. In fact, unpardonable damage had already been done in 1935. The passage of the Government of India Act, 1935 by the British Parliament, which completely separated not only Burma from India but also the Zo inhabited regions across the borders of the two countries, was the last nail in the coffin.
On the positive side, they established law and order that provided the Zo people an opportunity to consolidate in their respective areas and interact with each other more widely under a settled administration. Though the proposal to bring all Zo inhabited areas under one administrative head did not materialize, the introduction of the Chin Hills Regulation, 1896 and its subsequent extension to all Zo inhabited areas as mentioned earlier can be regarded as a partial fulfillment of the Calcutta Resolution.In fact, the Chin Hills Regulation and its extension to all Zo inhabited areas by the British could be construed as a tacit recognition on their part of the oneness and indivisibility of the Zo people as well as their desire to live under one roof.
Another important aspect of the British rule was the introduction of elementary education using the Roman script wherever the missionaries set foot. They followed on the heels of the British flag, won the hearts of the people through the Gospel wand and opened up new vistas and hopes. They produced a new kind of people who could not only read and write but think and reduce their feelings and knowledge into the written word. They became the elites and intelligentsia who played an important role in national rediscovery. They rendered in writing their past histories, myths and legends, folklores and folk-songs, customs and traditions which reminded the simple folks that they were a "nation" with an enviable past, a glorious history and culture and that they should rediscover themselves again.
Christianity and Zo-ness
A greater force in the process of Zo integration has been the Christian faith, which in 50 years turned Mizoram and many Zo inhabited areas into a Christian land. The newly zealous Zo converts took it as their privileged burden to tell the Good News to their kindred tribes and many volunteered to go to the unreached Zo areas to preach the Gospel. These apostle-like preachers carried the good tidings along with new Christian hymns in Lushai dialect, which the pioneer missionaries employed as a vehicle to spread the Gospel. As a result, Lushai dialect quickly developed into a rich language to become an effective instrument for spreading the Gospel and Zo integration. The first Bible translation and many other pioneering publications among the Zo tribes were in Lushai that subsequently came to be known as "Mizo language", a language that became the link language of the Zo people. Wherever Zo preachers carried the Gospel and new churches were erected, they also implanted Zo-ness, thus paving the way for a re-unification. Therefore, next to their common ethnic root, Christianity has become the most important binding force of the Zo people. A Zo professing any other faith except the traditional religion (animism) is considered by the majority Zo Christians as not only a renegade but also an alien. Being a Zo and a Christian is like a coin with two faces.
The Call by Zo Integrationists
Let us now briefly examine the progress in the process of Zo integration. When we talk of a call for Zo integration, we do not necessarily imply immediate political integration of all their inhabited areas in exercise of their right to self-determination which is an inherent right of every human soul on earth.
The first step in achieving integration is the creation of an atmosphere congenial to the growth of emotional integration and a sense of oneness within the community. Therefore, the vision and focus of Zo integrationists has been first and foremost the promotion of emotional integration amongst the dispersed and disparate Zo tribes by constantly reminding them of
a) their common ethnic or ancestral root, historic homeland, myths and historical memories, culture, language, hopes and dreams
b) that their only chance of survival as an ethnic nation is to unite into a cohesive force under a collective proper name with a common dynamic language, and
c) if they do not heed the writings on the wall and continue to maintain fissiparous tendencies, they are digging their own graves and will soon be wiped off from the face of the earth without a trace.
To the Zo nationalists, these imperatives are not a matter of choice but a do or die thing. History is replete with such examples.
Ethnic Cores for Integration
A study of the history of nation formation, whether Western civic model or non-Western ethnic model, would clearly indicate that ethnic nation-states were normally formed in the first place around a dominant community or ethnie, which annexed or attracted other ethnies or ethnic fragments into the state to which it gave a name. In other words, it is the ethnic core or the dominant group that often shapes the character and boundary of the nation – for it is very often on the basis of such a core that states coalesce to form nations.[ix] The ethnic core or the dominant community with its myths of ethnic selection ensures ethnic self-renewal and long-term survival and this has been certainly the key to the Jewish survival in the face of deadly adversities.
This is also true in the case of the Zo people. After the Zo settlement in and dispersal from the Chin Hills, potential core clans or tribes appeared in the Zo domain from time to time like the Thado-Kukis, the Suktes, the Zahaus, the Kamhaus, the Sailos and others but none were as successful as the Sailo clan. Other core communities failed to make lasting impact for lack of cohesion, farsightedness and wisdom. For example, about 60 percent of the hill areas of Manipur were at one time under Kuki chieftainship but they left only a trail of internal divisions and failed to attract even their direct blood brothers, not to speak of their kindred tribes. In contrast, the Sailo clan wisely and with foresight stood united in the face of challenges and adversaries and soon the whole of the present Mizoram State fell under their sway. They unified various Zo tribes under their rule, introduced a uniform code of administration and social and moral codes of conduct and mobilized the disparate tribes into one linguistic and cultural community conscious of themselves as a force with a historical destiny.
The outcome was that when the British came to subdue them, the Sailo chiefs won victory in defeat by carving out of their domain a separate autonomous Lushai Hills District named after their tribe. On this soil prepared by them consciously or unconsciously, Zo nationalism and identity began to grow slowly but surely. Though people from the Lushai Hills were then classified as Lushai, one of the Zo tribes, a majority of the inhabitants belonged to other Zo tribes such as Gangte, Hmar, Kom, Lakher (Mara) Pawi (Lai), Paite (Tiddim), Ralte, Thado/Haokip (Kuki), Simte, Vaiphei, Zou, etc., and amongst them they unmistakably addressed each other not as Lushai but as "Mizo" (a man of Zo or a Zo-man) and they used this terminology to cover all Zo descent. Some writers have translated the term "Mizo" to mean "Hillman/Highlander" but this interpretation may not stand close scrutiny. The intrinsic meaning is believed to be much deeper and therefore, should not be deduced by attaching locative connotation to the term.
Whatever be the case, the term "Mizo" quickly gained popular acceptance in the Lushai Hills as a common nomenclature for all Zo descent. Consequently, the name of Lushai Hills was changed into Mizo Hills and when it attained the status of Union Territory and then Statehood, it became "Mizoram", a land of the Mizo or Zo people. This was the first time in Zo history that their land or territory had been named after their own given name. It may be pertinent to mention here that nomenclatures like "Chin" and "Kuki" are derogatory terms given by outsiders to the Zo people whereas "Zo" is a self-given name that is dignified, honorable and all embracing. It now virtually stands as the collective name of the Zo descent.And Mizoram can claim pride of place as a land where every Zo descent is fully integrated in "Mizo". For example, Manipur South District known as Churachandpur District inhabited by Zo descents is in many respects more integrated with Mizoram and even with the Chin Hills than with Manipur. It's the ethnic magnetic pull that bridges up geographical barriers.
At the Crossroads
When India and Pakistan gained independence from the British in 1947 and also Burma in the following year, the politically conscious Zo leaders of Mizoram were in a fix. They knew that Zo inhabited regions would be divided among three countries – a Buddhist country, a Muslim country and a secular but Hindu dominated country. By then, two fledgling political parties namely the Mizo Union and the United Mizo Freedom Organization (UMFO) had already been born with the latter in favor of merging with their kindred tribes in Burma, which they believed would ensure a better chance of their survival. The original founders of the Mizo Union were staunch nationalists in favor of self-determination of some kind of which they were not clear. However, a few months after it was formed, Mizo Union was torn asunder by the machinations of highly ambitious educated leaders who came under the influence of the Indian nationalists. Resorting to populist politics, these so-called Mizo-Indian nationalists hoodwinked the innocent and unsuspecting peasant folks, captured the Mizo Union party leadership and presided over one of the most crucial moments in Zo history without a clear vision and agenda. The result was disillusionment that exploded in armed rebellion after twenty years. This was called the theMizo National Front (MNF) movement and for twenty years it spat out the fire of Zo nationalism and independence from the barrel of imported guns.
Whatever the differences in the visions of the political leaders of the day, they were always united in one agenda: Zo Integration. The Mizo Union representation before the President of the Constituent Assembly, inter alia, included amalgamation of all Zo inhabited areas to form Greater Zoram (Zoland). With this vision in mind, the Zo leaders, on the eve of India's independence, signed a declaration amounting to conditional accession to the Indian Union in which a provided clause was inserted to the fact that the Zo people would have the right to remain with or secede from the Indian Union after a period of 10 years. The Mizo Union Conference at Lakhipur on November 21, 1946 which was attended by many Zo representatives. They resolved unanimously that all Zo areas in Burma and India including the Chittagong Hill Tracts would be amalgamated to form a Greater Zoram State. It is thus clear that the Zo re-unification issue has occupied the minds of the Zo leaders right from the time of India's independence.
The Big Bang
The most widespread Zo re-unification movement came in 1966 in the form of an armed rebellion spearheaded by the Mizo National Front (MNF). The main objective of MNF was to declare Zo's right to self-determination and to establish "Independent Zoram" for all the Zo inhabited areas. The movement rekindled national sentiments throughout Zoland and many young men from all corners of Zoland joined the movement and fought for Zo rights. Mizo Integration Council and later Mizo Integration Party were formed in 1970 with its headquarters in Churachandpur, Manipur. This party was the progenitor of Zomi National Congress (ZNC) born two years later and its offshoot Zomi Re-unification Organization (ZORO). Under the banner of ZORO, the First World Zomi Convention on Re-Unification was held at Champhaion May 19–21, 1988 which was attended by representatives from all Zo inhabited areas.
The armed struggle for Zo independence lasted 20 years and peace returned only in 1986 when Mizoram attained Statehood. This was preceded by the formation of Mizoram in 1972 when the status of Union Territory was granted by India. The birth of Mizoram was a big boost to the Zo peoples'quest for a political identity and a formal recognition of their existence. It was the first time in Zo history that a full-fledged State was named after its own given name. It was also for the first time that a core state had been established through and around which Zo reunification would eventually evolve and grow.
It will be pertinent to mention here that in fact, the first Zo State was born in the name of Chin Special Division in 1948 when Burma became independent. But being divested of power and funds from the start and in the absence of a dominant group who could weld the many Zo tribes into a single entity, the Chin State was never able to play the role of a core state. It has been a state torn by tribalism with a Babel of tongues to add to its woes. Their lingua franca has become Burmese and not a Zo language. It is interesting to note that, even here, the most understood Zo language is the "Mizo language" though actual speakers are small in number.
Present Scenario
The political dust kicked up by the MNF movement in 1966 settled with the grant of Statehood and the return of the MNF outfits in 1986 from their Arakan hideouts but the euphoria over the new status soon waned and evaporated. Soon, the heavily deficit Mizoram State began to bite the reality of governance. Corruption of all kinds and the spirit of insulation and intolerance seeped in. As it comfortably settled in its State cushion, the core State has begun to slowly abandon its role model as a forerunner of Zo integration and has become less and less accommodating. Increasing intolerance shown to non-Mizo speaking Zo communities from within and outside Mizoram by the Mizo speaking community has ripple effects on the progress of Zo unification and put the process of integration in a reverse gear. Many Zo ethnic tribes have become disenchanted with what they regard as the arrogant display of linguistic hegemony by Mizo speaking people who, rightly or wrongly have apprehension that infiltration of other Zo dialects in Mizoram will act as a contaminating agent to the Zo unity instead of sustaining and strengthening it.
In an interview in November–December, 1998, a leading Mizo historian, B. Lalthangliana, when asked why various tribes which he claimed as Mizo were bent on establishing their own separate identity, admitted that when he was doing some research for his book on Mizo history, the Maras also known previously as "Lakhers" from Southern Mizoram came up to him and told him not to include their name in the list of Mizo groups. "Many Maras", he said, "still do not like to be called Mizo… Likewise, in the same manner, the Thado-Kukis of Manipur and the Paites have reservations. The Thado-Kukis, however, do not mind identifying themselves as Mizo…it is the Paites, in fact, who have distanced themselves away from the Mizo identity".
While Lalthangliana believed that the State of Mizoram would play a major role in shaping the evolution a greater Mizo identity, the post Statehood era has witnessed a mushrooming of armed ethnic movements within the Zo community where almost every imaginable Zo tribe especially in Manipur has its own armed outfit and carved out areas occupied by them as their respective sphere of influence and monopoly and barred others from entering into their area without permission. The most disturbing part is that they have turned the clock back, returned to the barbaric days of their headhunting forefathers, hunting each other and engaging themselves in frenzied self-annihilation. Mutual intolerance has increased which seriously hinders the progress of Zo unification.
Meanwhile, awareness of the danger of their position and the inevitability of their eventual demise unless they are united has greatly increased in recent years among the informed circles and integrationists.Zo integrationists are convinced that the best way tocontain fissiparous tendencies is to adopt cultural nationalism by increasing cultural contacts across the borders. One organization, inter alia, who has taken the lead is MizoZirlai Pawl (MZP), the apex students' organization. Starting from 2002 at Churachandpur, Manipur, they have been organizing cultural festivals called ZOFEST at an interval of two years at strategically chosen locations in Zo inhabited areas and invited cultural troupes from across the borders. The last two Zofests were held at Darchoi (Tripura2012) and Haflong-Muolhoi (Assam2014). The contribution of ZOFEST in creating awareness and its impact in bridging the yawning gaps amongst the Zo tribes is immeasurable.
Of the recent activities of Zo integrationists, mention may be made of the role of Zofa Global Network (ZGN) who organized for the first time ZOFA Global Unity Festival2014 at Indo-Myanmar Border, Mizoram from November 20–22. The Festival was originally planned to be held at Tahan (Kalemyo), Kabaw Valley in Myanmar but had to be shifted in the last minute for logistical considerations.
Another activity by non-State players worth mentioning was the Third World Zomi Convention held at Churachandpurin October, 2013 which was attended by Zo delegates settled in 35 different countries. The first Convention was held in May, 1988 at Champhai on Indo-Myanmar border and the second Convention in June, 1991 at Aizawl, the capital of Mizoram.The show goes on.
Part Three: The Divide
From here, let me now turn to Manipur. The State is populated by groups of the Mongloid race who, for the sake of convenience, can loosely be classified as Meiteis, Nagas and Chin-Kuki-Mizo tribes (non-Naga tribes) with the valley Meiteis forming the majority (around 59 percent of the total population) but sequestered barely in 10 per cent of the total area of the land. The census returns of 2011 showed a population of 25,70,390 as compared to 2,84,465 in 1901 of whom 1,80,960 were inhabitants of the valley and 1,03,505 hill tribesmen.[x]Until the introduction of a fanciful tradition in their history that caused an unbridgeable divide with ripple effects, all the groups commonly held that they originated from the east which was unmistakably matched by their physical, cultural and linguistic features.
The burden of the rest of my speech falls on this DIVIDE. I have no intention of going into the merits or demerits of the case. That will produce only endless futile debates. My main interest is to find out any feasible and implementable measure to bridge the fissures.
The biggest gulf I feel is THE VALLEY-HILL DIVIDE. This may look very elementary to some but it is not. The valley, inhabited by the Meiteis, had chosen not only to embrace Vaishnavism but also the mythical claim of being of Hindu descent and snapped off of their ethnic ties with the tribes surrounding them. They are to me the first lost tribe in Manipur followed some 200 years later by some members of the Chikumi tribes who embraced Judaism and migrated to Israel claiming they were one of the lost tribes of Israel! I visited them in their new-found homes in Gaza and Jerusalem in 1993, all now bearing Semitic names. These converts now have an identity crisis in relation to us as we can no longer recognize them by their assumed names and titles just like a Singh can be any Singh, a Sardar, a Punjabi, a Bihari, a man from UP.
Let us summon our courage to face bravely the tragedies the Divide has wrought on the lives of people sharing this small space we call Manipur. The Valley is as ignorant of the Hills as the Hills are unconcerned of the Valley. We have virtually no social contacts or any contact as such except through Government and economic dealings, which generally invite negative impressions. While people living in the hill regions with racial feature similar to people of Southeast Asia hold that their ancestors came from the East, people of the same feature living in the valley diametrically hold opposite view as if to prove Rudyard Kipling[xi] doubly right.
We have produced a good number of impressive and self-gratifying books to prove how old our civilization has been. We proudly claim, as in Wikepedia of May 9, 2015 that "The Kingdom of Manipur was one of the many hundreds of kingdoms in the South and Southeast Asia. The ancient kingdom of Manipur dates back to 50 B.C. which includes the whole part of Nagaland, some parts of Assam and Mizoram. However, there is no data about the early history of Manipur, apart from legendary chronicles claiming that NingthouKangba, the first King of Manipur ruled from Kangla at Imphal in 33 AD. He is also known as MeidinguNongdaaLairenPaakhangba."[xii]How could we produce such long history without any reliable data? Were the so-called accounts on which we base our claims like what Julian Barnes(A History of the World in 10½ Chapters, 1989) or Robert Scholes (The Fabulators, 1967) called "fabulations"? We need more realistic history books that the valley and the hills can share as the two communities have been existing together and not vice versa for centuries. No matter how much one dresses up our history with deceptive articulations, parallel history with conflicting accounts is always divisive and explosive.
Does Manipur, in both the geo-political and cultural-linguistic sense, stand only for people living in the valley alone? A routine reply by a person from outside the valley to the following queries will invariably elicit the same reply: Are you from Manipur? Yes. Are you a Manipuri? No. Are you a Meitei? No. Then who are you? If I have to answer these questions, my reply is: I am Keivom from Pherzawl, Churachandpur District, Manipur, a Mizo-Hmar by tribe, Indian by citizenship, follower of Christian faith with a Protestant background, a diplomat by profession, thinker, writer, critic, poet, music composer, essayist, historian, linguist, translator, publisher, environmentalist, wildlife preservationist, secularist, a democrat, a nationalist and internationalist, Zo integrationist, non-vegetarian, whisky drinker, a pensioner, book and music lover and many other things. Like everybody, I have multiple identities. But can I call myself a Manipuri or a Meitei? I look forward to a day when we can all share a common name irrespective of our belief and faith, for we are historically and ethnically the same people.
It is the inhabitants who turn a country into hell or paradise. We have the power to right the wrongs and vice versa. The valley-hill divide has to be bridged if we have to be effective in our dealings with others and within ourselves. To build up mutual respect and understanding, we need to have multi-layered forums like friendship associations at different levels, organize cultural and sports meets, exchange visits, excursions and guided tours particularly at school and college levels, seminars and workshops on matters and issues of mutual interest and benefit. Mutual appreciation of our respective values and worth can come only after we lift our tainted or tinted veils that have blurred our visions for long. Guns,bandhs and counter-bandhs will not solve our problems. The much touted Look/Act East Policy of New Delhi can only be successfully implemented if the various ethnic groups sitting across the borders organize themselves and extend a helping hand instead of each one raising conflicting voices and imposing endless bandhs.
While people in the valley have done well in Law, Medicine, Engineering, Sports and Dance, which have earned them admiration at the international, national and regional levels, there are areas where the hill people are far ahead of them especially in the services. Perhaps more than 80 percent of officers such as IFS, IAS, IPS and other Central Services from Manipur State are from the hills of which Churachandpur District alone has contributed more than 50 percent. Today, you will find them in every Ministry in Delhi, including the President's Office and Parliament Secretariat. Most of the Chief Secretaries of Manipur including the present one are from the Chikumi group and mainland India. All the retired and serving Indian Ambassadors and High Commissioners from Manipur are the hill people. The first direct IAS from the Scheduled Tribes in India was Mr. J.C.Nampui (1955 batch) from the Hmar tribe. The first direct recruit IAS from Manipur was Mr. KaikhokamKipgen (1965 batch) and the first IRS (Customs & Excise) Officer Mr. VumkhothangHangzo (1958 batch) was from the Paite community. There are many retired and serving officers from Manipur who hold the position of being the first from Manipur. Because of the valley-hill divide, I wonder whether the majority know or acknowledge these facts, not to speak of keeping proper records, at least for the sake of general knowledge of our students about their State!
The Chikumi group with its diversities and internal conflicts has one thing in common, namely a desire to keep a close-knit community within their respective tribes so as to preserve and maintain their identity, culture and language. They organize themselves into associations, support each other in times of challenges and difficulties and zealously nurture ethnic cohesion within themselves.Delhi has a sizeable Chikumi population, each group running vibrant Welfare Associations and Fellowship Services, the backbone of their unity.This is also the pattern in major cities in India, too, where they spread over and also even in USA and Canada where the diaspora Chikumis claim to have more than 30,000 refugee-immigrants apart from those in Yangon, Bangkok and Kuala Lumpur. Israel has more than 3,000 Chikumi immigrants who call themselves B'nei Israel and speak Mizo along with Hebrew. Immigrants from Myanmar use Burmese along with their respective dialects and Mizo as link languages.
I have been living in Delhi since 1970 with one long interval and it has become my registered home after Pherzawl and Churachandpur. We live in East Delhi and my wife and I have become Delhiites. I have been Chairman of Unau Forum (Zo-ethnic Forum) representing all the Chikumi tribes from the Northeast since the year 2005. We have a sizeable Meitei population in Delhi, especially in and around our area but they do not seem to have organized associations except the Manipur Students' Association Delhi (MSAD) to facilitate interaction at least within themselves as other communities do with great vigor. Every State from the Northeast have their respective Bhavans and each Bhavan reflects the State it represents and people living and visiting Delhi consider their respective Bhavans as their own and place of refuge. But Manipur Bhavan in Delhi or in major Indian cities does not seem to carry the unique image of other NortheastBhavans. This has been the general impression people have and I wish that it is not true. It is high time to study the factors that have created negative impressions and remove the viruses.
I trust and pray that the Arambam Somorendra Memorial Lectures will play a big role in removing hurdles in the path of understanding between our communities, bridging up the valley-hill divide and taking us to a new path – a path of freedom, of peace, of self-sufficiency, of communal harmony, of cultural resurgence and to Rabindranath Tagore's dreamland:
Where the mind is without fear and the head is held high,
Where knowledge is free;
Where the world has not been broken up into fragments
By narrow domestic walls;
Where words come out from the depth of truth,
Where tireless striving stretches its arms towards perfection,
Where the clear stream of reason has not lost its way
Into the dreary desert sand of dead habit;
Where the mind is led forward by thee
Into ever-widening thought and action.
Thank you one and all.
---
Notes & References
[1]William Robert Ochieng' and Robert M. Maxon(eds.), An Economic History of Kenya, Nairobi: East African Publishers, 1992, p.120.
[1]Vumson, Zo History, Aizawl: Published by the Author, 2011, p.7.
[1]G.A.Grierson, Linguistic Survey of India Vol III Part III, 1904 (reprint 1967), pp. 2–3.
[1] B.Lalthangliana, India, Burma and Bangladesh: AMizoChanchin, Aizawl: Remkungi, 2001, p. 147 (in Mizo language).
[1] Memorandum submitted to His Majesty's Government, Government of India and its Constituent Assembly through the Advisory Sub-Committee by the Mizo Union on April 26, 1947 at Aijal.
[1] J.T.Vanlalngheta, The Concise Learner's Dictionary of Mizo, Aizawl: Hlawndo Publishing House, 2010.
[1]Op.cit.,Vumson2011, p.7.
[1]LaltluanglianaKhiangte, "Mizo Literature, Opening the door", The Seven Sisters Post. www.nelitreview.blogspot.in/2012/02 frontispiece-mizo-literature-opening.html
[1] Anthony D.Smith, National Identity, London: Penguin, 1991, p.39.
[1] T.C.Hodson, The Meitheis, London: Low Price Publication, 1981 (originally published in 1908), p.2.
[1]"Oh, East is East and West is West, and never the twain shall meet, Till Earth and Sky stand presently at God's great Judgment Seat" in Rudyard Kipling,The Ballad of East and West, 1889.
[1] Editor's note: NingthouKangba was regarded as ancient ruler who preceded MeidinguNongdaaLairenPaakhangba by many years. He is not the same as MeidinguNongdaaLairenPaakhangba.