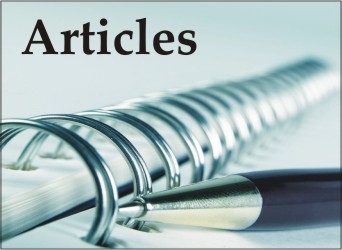 The longest ever reigning beautifully diseased dirtiest politics among pseudo religious ritualistic crazy creatures
By : Westwood Oinam
Singjamei Oinam Thingel
When I came to know that the richest nations like the united kingdom in the past in conquering the whole world and the united states in the present in dominating the whole globe plays dirty politics with other nations but not in their nation , why is it that Hindustan or India even though she is not rich in wealth like the united kingdom and the united states is sick playing the dirtiest politics in self raciest and self ill-discriminating ways of inequality and conformity continuing for thousands and thousands of years till today producing the maximum number of poorest, uneducated and ignorant-pleasured people. The answer lies within her historical addiction in manipulation and pollution of cultures for separatist social identity that she became one of the richest culturally customised nation or a nation irrationally industrialised with cultural capitalism that cannot ever since be compared its richness in culture by overproduction by any other nations in the world that made her citizens     possessed completely by the extreme pride in playing with the dirtiest psychological shit. since the caste system, the real life movie of gods and goddesses were discovered and applied in cultural manipulations and consecrated pollution  of caste discrimination by pagan priest later known as Hindu priest or Hindu Brahmins after in filtering the Brahmans sexually n order to inherit them and their professional title through blood over professionally dedicated moral ethical culture of Vedas and crate a religion of monopolised identity  focussed self racist and self ill discriminating unequal caste permanent inheritance in order to convert the human social class system into a culturally immortal single human body of slowly replaceable mind through blood inheritance completely controlled and administered by principles of paganism beauty created by Hindu priest over Brahmanism moral ethical culture initially known as harami of Indus or polluters of Indus civilization or Hindus and their religion as Hinduism successfully and completely hijacked. The Brahmans, the Vedas, cow. women and children and completely poisoned and polluted psychologically the whole Indus civilization with beautifully addictive rituals to successfully hijack the untouchables and the out caste permanently through the creation untouchability so that Hindu priest permanently remains the crown of Hindus and become cultural capitalist in the future by making the majority higher caste Hindus madly attracted with distinguished consecrated holy maniac self raciest individuals and made them identity thirsty followers and leaders reproducing cultural discrimination and diversification leading to the creation and overproduction of polluted new cultures unfiltered and always led by Hindu priest spreading and making communicable the disease in other religions in India with Hindu priest inheritors as pioneers acting as Brahmans of blood like creating bloody beautiful cultures that make humans evolve like insects as they are continually misled by unprofessional and undisciplined priest in the name of religion of identity creating the play ground of the dirtiest politics of the richest cultured nation where very real Brahman like swami Vivekananda and Gandhi ran way from among their own community like in the past. many like Buddha and many other riches ran away from hindus and live alone in jungles before the evolution of Hinduism, but they were and are always hijacked after their death in the form of sculptures celebration and not in their principles by Hindu politicians like Hindu priest who completely replaced the Brahmans through infiltration, blood inheritance, pollution and corruption of spiritualism proving themselves in history that selfishness was, is and will be the greatest achievement through the cultural producing holy wood industry Hinduism culturally customised to be led by distinguished parasites, climbers and weeds permanently through fraudulent ritualistic consecration, prohibition and incest addictive inter-caste marriage to keep the blood royalty law of in equality inheritance of professional title reign permanently over mass quality education in developing professional moral ethical culture to co-ordinate every human social class with laws of equality.