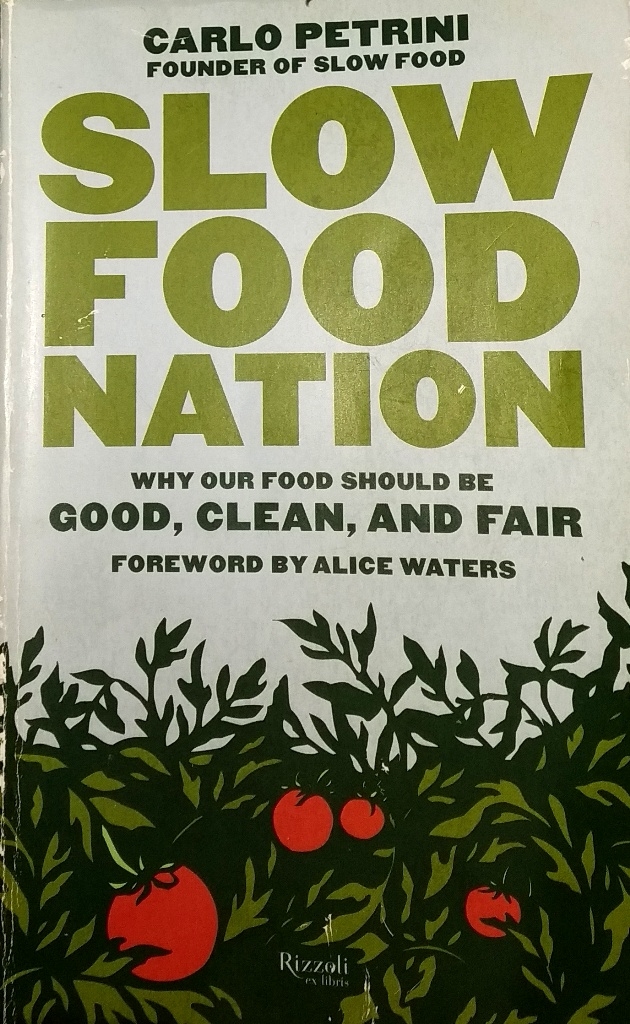 Reviewer : Tracila Meinam
B.Sc horticulture, HNB Garhwal University, Uttarakhand
PG Diploma in organic farming, Noida
M.Sc Horticulture, PDDUIAS, Utlou affiliated to Manipur University.
To see nature as an object of domination since the end of world war second; the want of instantaneanism; and cultural annihilation by our deeds led the writer Carlo Petrini to become a gastronome and these are the main accounts which are reflected in this book. He explains how our choice of food relates to keeping a harmonious relationship with nature. He deeply expressed his arguments with the desire of "Slowness" in the way we make choices of food, from production to consumption. He believes that our food should be good (quality), clean (sustainability), and fair (deserving respect for the workers).
His arguments are underpinned with the following realities:
-shifting of traditional food production to easier and less time consuming production such as from peppers to tulips in Italy; from corn to amaranth in Mexico; laguiole cheese of France on the verge of extinction and so on which are part of cultural annihilation.
-ecological and economic disaster resulted from the green revolution and GMOs.
-he questions "Development" when what we witness is doubled water consumption since  1960s; doubled nitrate emissions; tripled phosphate emissions; increased concentration of CO2; soil that is stressed and have become a "Sad food-producing machine."
Therefore, to sum up, the writer desires:
-to safeguard the old traditional knowledge by preserving best seeds for sowing in each year.
-to teach children about food from planting to consumption (to impose food tradition).
-to learn about our local food history which we can start from our own local cuisines.
-to have deeper understanding and analysis by the political lobbyists.
-as an individual, one must make good choices of what we eat and whom we buy it from, as he says, "Eating is an agricultural act and producing must be a gastronomical act."
Hence, making either unsustainable production sustain its worsening effect on nature or sustainable production sustain and leave a better earth to the future generations is our choice for a happier world.
ISBN     -13:978-0-8478-4130-1
Title       : Slow Food Nation
Author  : Carlo Petrini
Year      : 2007
Pages     : 262
Price      : US $ 16.00
Published by: Rizzoli Ex Libris
About the author:
Carlo Petrini is the founder of International Slow Food Movement which was started in Italy in 1986. It has grown into a global movement with more than 100,000 members in 150 countries.