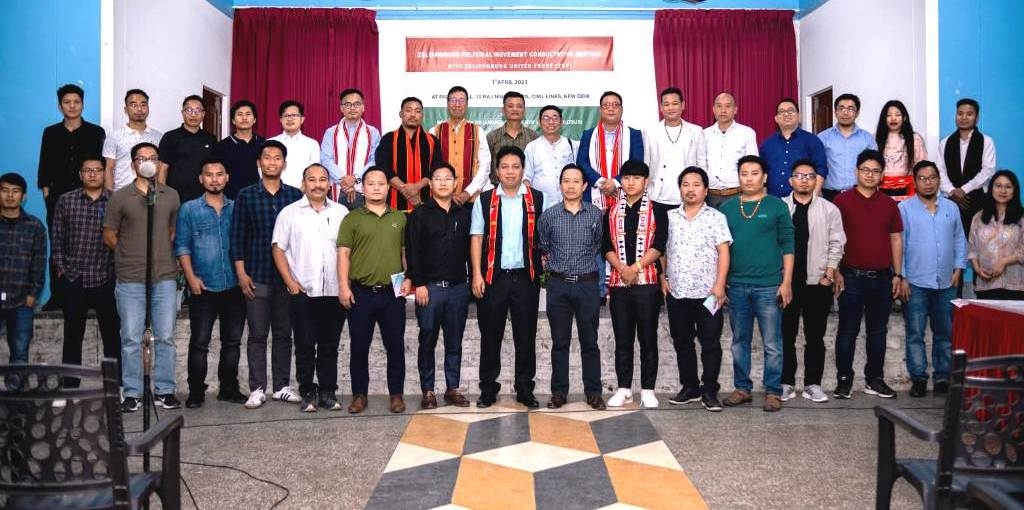 IT News
Imphal, Apr 4:
The Zeliangrong United Front through the Ministry of Information and Publicity published had conducted consultative meeting with leaders of Zeliangrong Civil Organizations, Students' Union Delhi, Chennai, Pune, Guwahati, Senior leaders, Intellectuals, Research experts and scholars from Delhi and other cosmopolitan cities of India and elsewhere on 3 pm of April 1 at Parish Hall, 19 Raj Niwas Marg, Civil Lines, New Delhi.
The consultation was organized and moderated by Zeliangrong Students Union Delhi with the objectives to provide a common platform for sharing the latest position and circumstances leading to the current political scenario with the Government of India. The consultation concluded with observations and shared understanding made on the Zeliangrong political movement. That, sharing of views, opinions, suggestions and the inputs made by speeches of panelists and participants during the session were commendable and relevant to the ongoing process undertaken by ZUF with the Government of India. One clear sounding views made on the session being that, the Zeliangrong movement is of political problem, therefore, it must be politically pursued in a peaceful and democratic manner of which the ZUF has entered a mutual and official agreement with the GOI on the 27th December 2022.
A statement by Alur Seikho Deputy Secretary, Ministry of Information & Publicity, ZUF said that certain misgivings in social medias in regard to the content and intent of the agreement (CoO) were clarified and questions answered. The statement further observed that the movement is a collective and inclusive cooperation and participation of all the sections of Zeliangrong kindred people.
The Day 1st of April was chosen for the consultation with a significant importance of remembering the historic event of Zeliangrong solidarity Day (Chukthoibe/Chukthoibo/Chuksumei): a day of great coming together of Zeliangrong kindred people with accepting, forgiving each other, and uniting under an act of ritual performance conducted on the 1st Arpil 1934 at Dailong Tamenglong. The Day signifies our great reunion after the end of head-hunting era and thereafter the flourishing and prosperity of the Zeliangrong kindred people leading to this far. Jenchui Kamei, Chairman, ZUF in his maiden speech addressed the house and people to come together for a collective action. He re-asserted of his magnanimous sense of general pardon and welcoming note to all the people to come on board together for a greater and stronger unified force towards finding our common fulfillment of the Zeliangrong kindred peoples' aspiration.