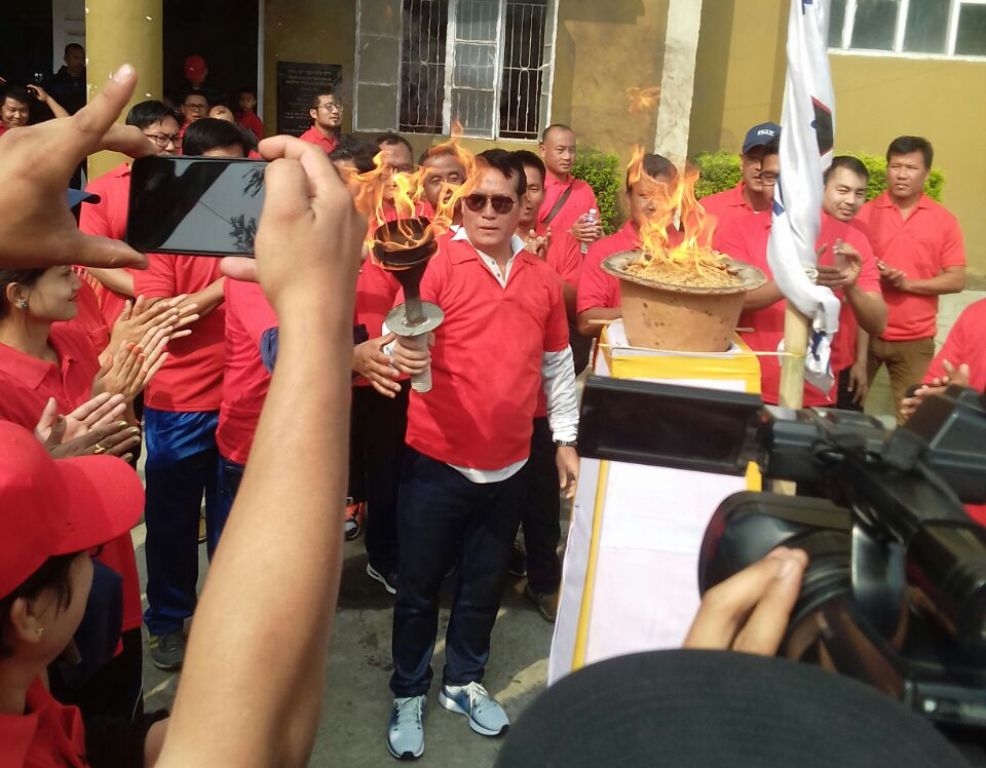 Imphal, March 1: Minister of Youth Affairs and Sports Letpao Haokip today open the 8th Annual Sports Meet of the All Manipur Working Journalist Union (AMWJU) by lighting the torch of the sports meet as well as by hoisting the flag of the AMWJU at Manipur Press Club today morning .
Letpao Haokip also join the torch rally which was taken from the sacred Kangla. Journalist from all sections joined the rally.
The Minister talking to reporters at Manipur Press Club appreciated the effort of the AMWJU for organising such an event for people working in media houses.
Actual sports event will begin from 8 am tomorrow morning at the main stadium of the Khuman Lampak Sports Complex here in Imphal.