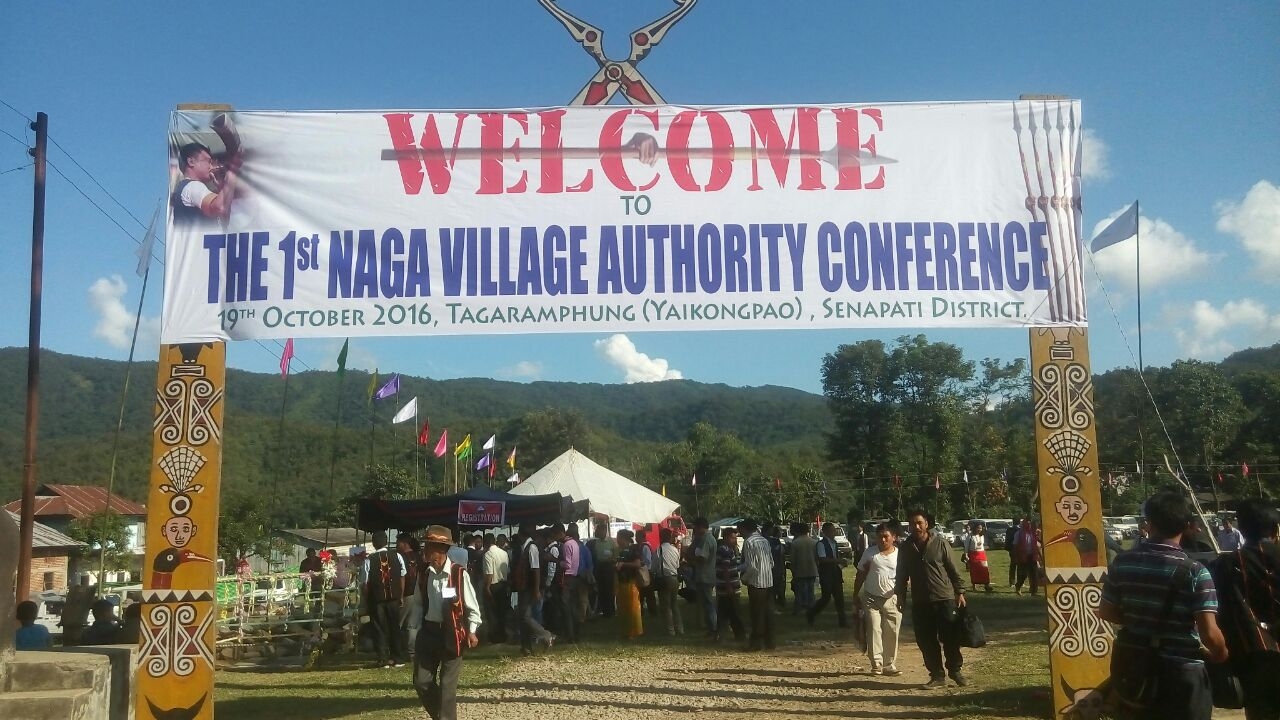 Imphal, Oct 19: A day after Union Home Minister Rajnath Singh had stated that the framework agreement signed between the NSCN-IM and the Government of India on August 3 last year has reached the final stage, United Naga Council (UNC) today organized 1st Conference of the Naga Village Authority at Yaikongpao in Senapati district today. The conference, first of its kind has adopted resolution which advocated recognition of Naga's Ancestral land which they term it as Southern Nagaland.
T. R Zeliang, Chief Minister Nagaland Chief, Yitachu, Education Minister of Nagaland and K G Kenye, Rajya Sabha MP attended the conference as dignitaries.
Attended by village chiefs and representatives from around 800 villages from the so called Naga areas of Manipur, the conference adopted a five point declarations including stand to support the NSCN-IM and GoI peace settlement, protection of the Naga ancestral land South Nagaland and also to support the Naga People's Front (NFP) in the upcoming 11th Manipur Legislative Assembly Election.
Speaking on the occasion Chief Minister TR Zeliang called on the people to stand together to protect the right of the Naga people and its ancestral land.
"Nagas (in Manipur) were independent people and were never under  any rule of the Meitei King and we have every right to protect the sovereignty of the Nagaland", Zeliang the CM, who has been declared by the state government said.
The Nagaland Chief Minister also slammed the Manipur Government for passing the 3 ILPS related Bills by the state Assembly terming it is an act against the interest of the tribal people.