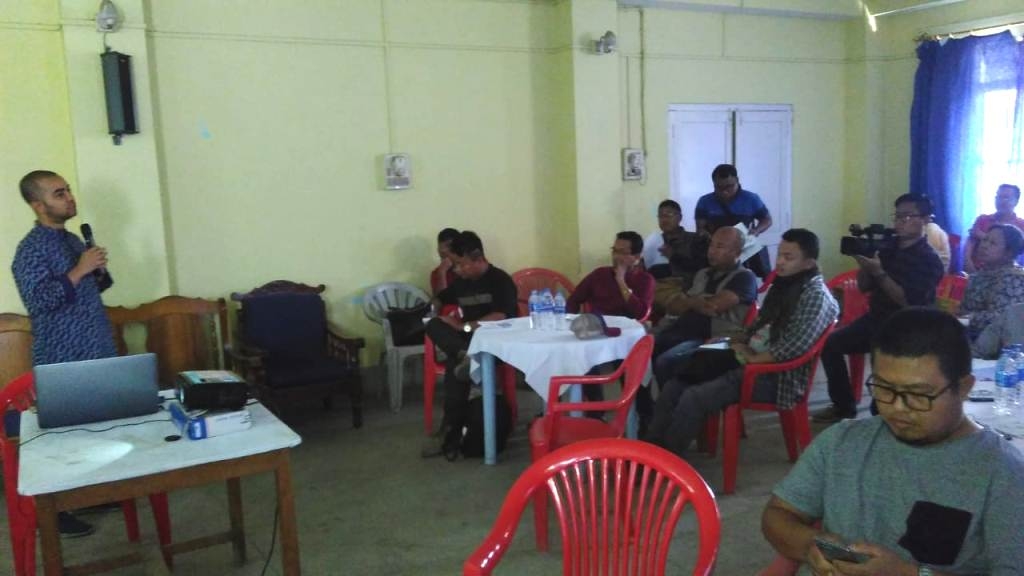 IT News
Imphal, March 29,
Committee to protect Journalists (CPJ) and Khelen Thokchom Trust (KTT) today organised an interaction cum workshop on the Digital  on Digital Security for Journalists covering Election at Manipur Press Club Imphal.
CPJ is an Independent nonprofit organization that promotes press freedom worldwide, while KTT is a trust of the fans of late Journalist Khelen Thokchom which aims to promote quality journalism in the state.
Indi Correspondent of the CPJ spoke as resource person and elaborated the activities of the CPJ besides distributing the Journalists Safety Kit.
Members of the Hill Journalists Union including Ramkung Panmei, Sothing Simrray, Jimmy Panmei among others and members of the KTT along with journalist from various media houses in the state attended the workshop.