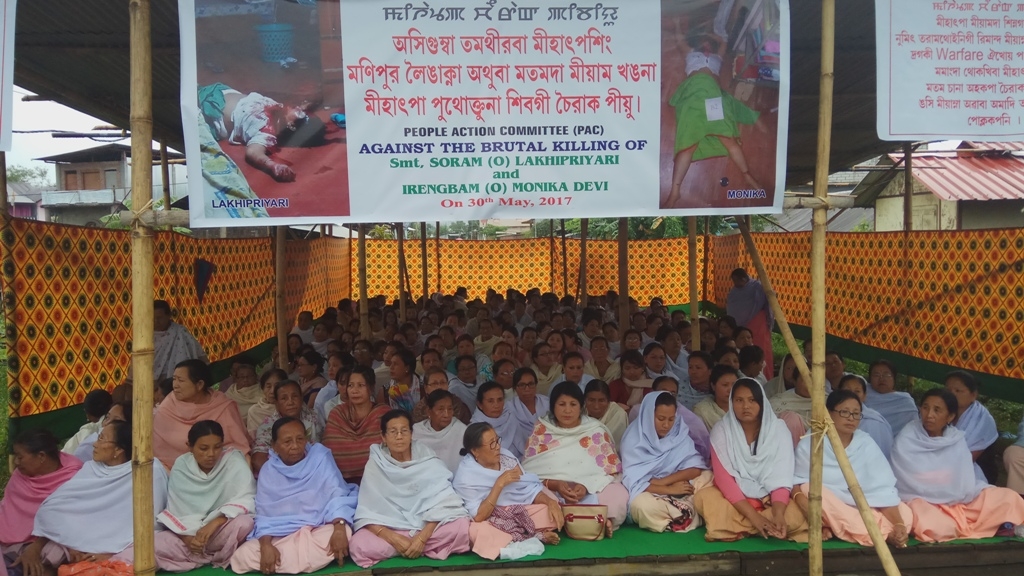 Thoubal, June.3: Women organizations operating along the Uripok-Kangchup Road have demanded the state authorities to speedily identify the perpetrators involved in the murder of Soram Lakhipyari and Irengbam Monika Devi at their residence at Uripok Bachaspati Leikai, adding that the murders deserved to be hanged to death for the gory crime.
In this regard, a demonstration was staged near Sakhi Devi School at Uripok by the People Action Committee formed against the murder on May 30 last.
Speaking at the site of the meeting, leader of a woman organization Mutum Ibemhal said the 'triple murder' was very distressing as many similar crimes though of lesser degree have taken place in Uripok in the recent past. The Uripok-Kangchup Road Meira Paibi Lup condemned the murder and furthermore resolved to initiate intense agitations till the murderers are booked as only ensuring that they do not go scot free will work in prevention of occurrence of such brutal incidents in our land, she said.