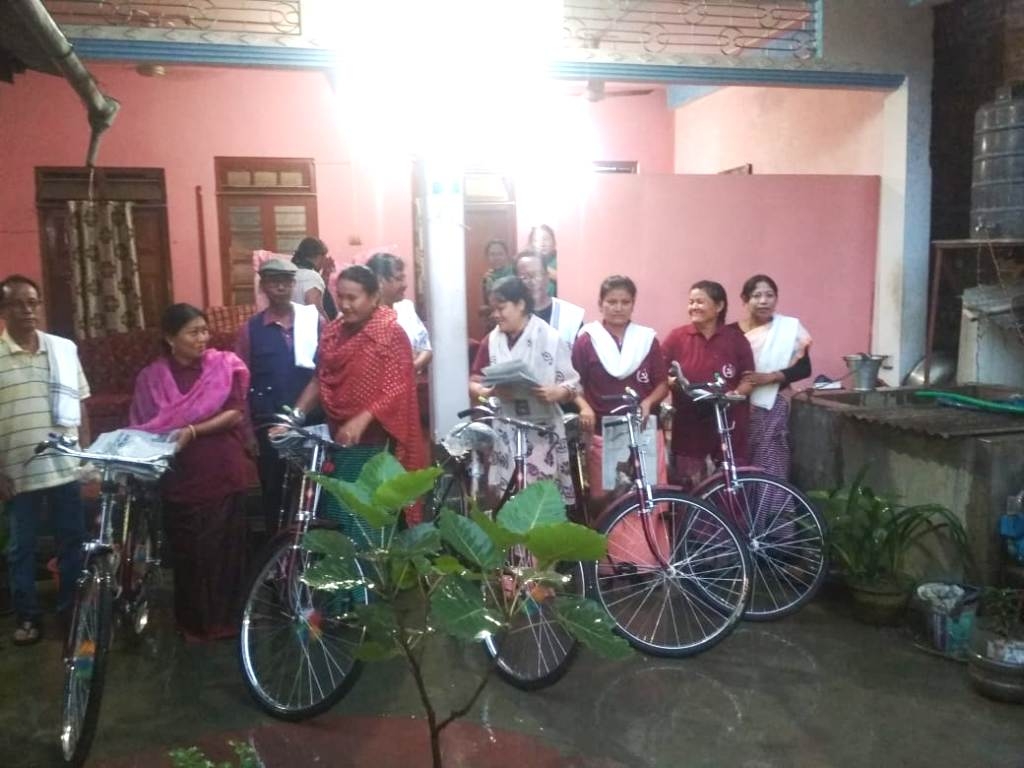 IT News
Imphal July, 10
For the first time in Manipur an Association of only female hawkers named Socialist Women Newspaper Hawkers' Association has started delivering evening local dailies in the state from yesterday evening with the sole purpose of empowering the women and helping in delivering the news to the masses.
The inaugural function was organised by Socialist Women Association at the office of Imphal Times situated at Keishamthong Elangbam Leikai yesterday evening.
Addressing at the function Editor of Kangleipak Ki Meira Wangkhemcha Samjai stressed the role of women in the state. He said that the work culture in the state has to be built up.
Reminding one lady hawker where her husband was a differently abled person, he said that the lady along with her husband has maintained a livelihood just by selling newspaper and can even send their children to a boarding school.
With this initiative to deliver the newspaper of daily Eveninger Shyamjai said that news and information will be spread far and wide.
Editor of Imphal Times Rinku Khumukcham highlighted the mindset of the people where the people find unattractive the local dailies and preferred the national one. He also said that the media houses were adulterated by big corporate houses.
He further said that there is a rising need for the journalist to write with strong determination for the society regarding its socio, political, economy and added that such news and information needs to be disseminated.
Such dissemination of the news and information will be done by the hawkers, he concluded.
Editor of Paonilkhon Ch. Meghabarna, Editor of Paojel Oinam Ranjit, and Secretary of SWA Sarungbam Bijenti attended the function as dais members.
Later 5 bicycles were also given to women hawkers for delivering the newspaper.