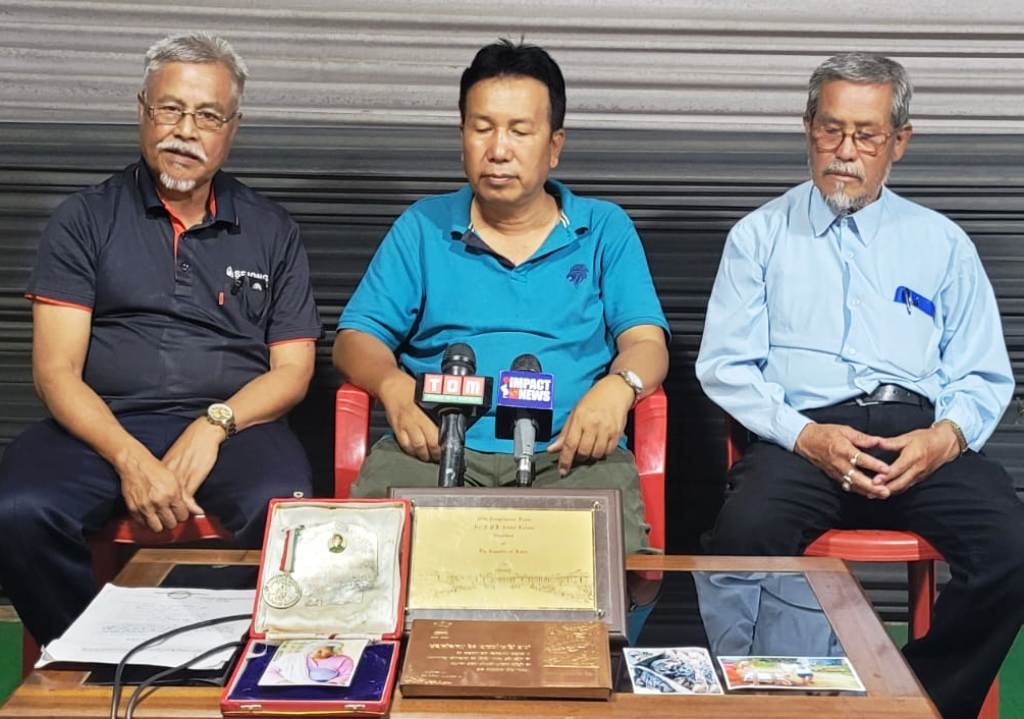 IT News
Imphal, July 23:
Former Vice president of the Manipur Peoples Party (MPP) Dr. S. Ibomcha today asked the Prime Minister of India, Narendra Modi on what action will his government say to the burning alive of his mother by armed Kuki militants.
"What will our PM Modi say about my mother who was burnt alive by armed Kuki Militants on May 28 at Serou village", Dr. Ibomcha said during a press meet held at MPP Office here in Imphal. Ibomcha's father S Churachand Singh, who died at 80, was a freedom fighter who was honoured by former President APJ Abdul Kalam. His mother (late) Ibetombi, about 80 years, was burnt alive by armed Kuki militants at his house at Serou in Kakching District on May 28.
"On early morning of May 28, the armed Kuki militants attack us from five different sites at Serou", Ibomcha said. Serou is a model village and the government allotted just around 22 personnel of the state force in the wake of the violence in the state.
"When the Kuki militants attacked us the State forces retaliated and the encounter took place between the two sides", Ibomcha said adding that in the encounter a Kuki militant was gunned down by the security forces in the middle of Serou bazar.
He said that the villagers ran away for lives due to the unremitted attack by the Kuki militants. His 80 year old mother was inside his house. His nephew went to rescue his grandmother but could not do so as the militants fired upon him. A bullet hit at the armed of his nephew and is presently undergoing treatment at RIMS hospital, Ibomcha said.
"Later, my mother was burnt alive by the Kuki militants", Ibomcha said.
The MPP leader also questioned the rationale behind the building of the pre-fabricated houses for the displaced people at some specific places.
"Is the government planning to keep the Meitei people as refugees in their own land", Ibomcha asked. He further said that if the Meitei indigenous people cannot be protected at their own places by providing adequate security forces what is the government for.