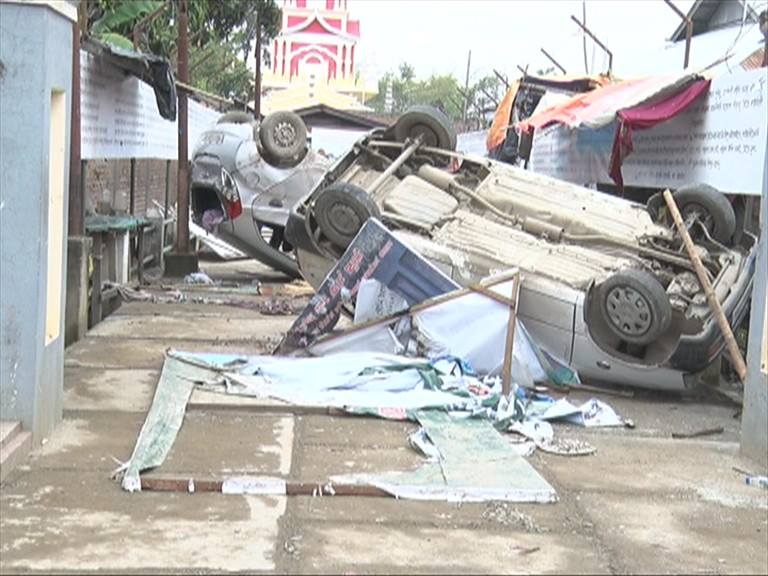 Imphal, April 18: Locals of Wangkhei Hijam Leikai has boycotted Hijam Ratan commonly known as Panthou over the acquisition of land at Wangkhei Hijam Leirak.
Speaking to the media persons, Advisor of Wangkhei Hijam Leikai Development Association Y. Nogen said that they condemn the ritual work of Hijam Ratan (45) also known as "Panthou" s/o Hijam Babu of Wangkhei Hijam Leikai. From today onwards any ritual ceremony service related to Hijam Ratan is totally banned at the area until and unless Ratan personally come forward and apologize to the local people for his unlawful act, he added.
Nogen appealed to the people of Manipur to stop visiting the ritual place of Panthou until further notice from the association side. Persons violating association's restriction should be held self responsibility if any unwanted incident occurred.
A meeting was also held from 8 am till 11 am at the main gate of Panthou Masaigol by local people along with members of Wangkhei Hijam Leikai Development Association and Wangkhei Hijam Leikai Meira Paibi Leishen Lup where the decision to boycott Hijam Ratan was made.