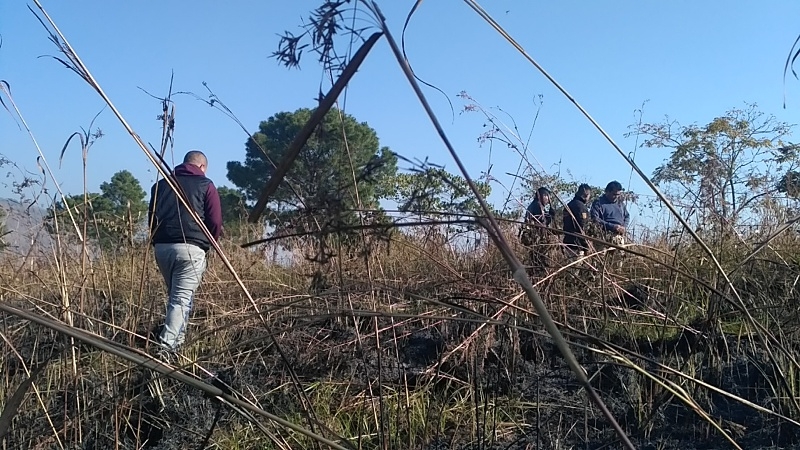 IT News
Thoubal, Jan.13
Villagers of Kairembikhok Awang Leikai in Thoubal district timely extinguished a forest fire at Gwarok Reserve Forest on Sunday night. Officials of Forest department also rushed the site soon after getting the news.
A team of Forest department official led by M.Biren under the supervision of Divisional Forest Officer of Thoubal district Debala Laiphrakpam today morning conducted an enquiry on the burnt site to find out the cause of the fire.
The Forest officials suspected miscreants hand in the burning of the forest. Biren appealed people to be cautious of such people and appealed to inform DFO Thoubal if any information about them is known.
Over 500 trees and saplings had been destroyed during last night fire.
The Forest officials said that even though they had been working whole heartedly to protect the environment and wild life, it would be next to impossible hadn't they get support of the people.