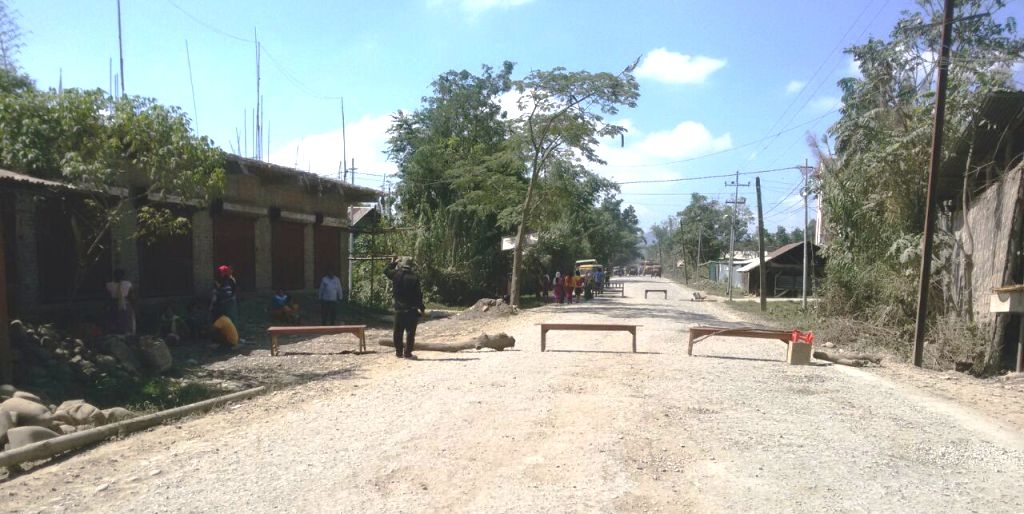 Thoubal, Oct 20: Irate villagers of Yairipok area in Thoubal district today close down Yairipok-Chandrakhong road since early morning today in protest against the non completion of the road widening as well as black topping works.
Locals said that the road stretch between Yairipok Keithel to Chandrakhong has been under construction for widening and black topping by a company called ABCI and works for the construction had already begun since some months back. However, leaving lots of pot holes, and big well for construction of culvert as well as pebbles spread all across the road the company had stopped construction works since the last 2 month. As a result people of the area are facing tremendous hardship in traveling in the road stretch.
Announcing a stringent warning to the concern government authority, the villagers said that the road stretch will be closed down indefinitely if construction works including black topping has not started then the road stretch will be close indefinitely.