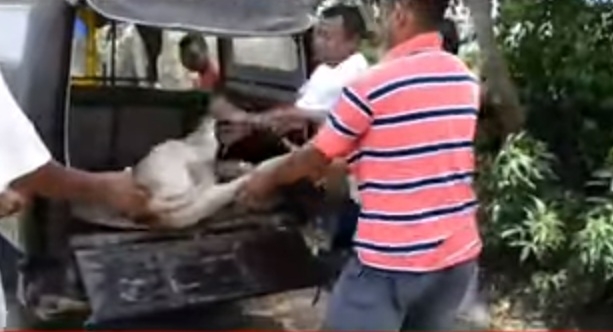 IT News
Imphal, May 11,
At least 18 cattle are reported death, and some showed symptom of unknown disease which has been spreading in various villages of Wangoo area at which portion of it comes under Kumbi Assembly Constituency of Bishnupur district while the remaining at Sugnu Assembly constituency.
"Since the last few days unknown disease that has been spreading in the village has killed at least 18 cattle while many are fear attacked", a villager said.
The cattle were found dead at Haotak, Wangoo Sabal, Ithai , Wangoo Ahallup , Chuthek Leikai and Napat.
Villagers drew the attention of the State Veterinary department to help the villagers in saving their cattle.
Around today morning a cattle was found struggling for life at the roadside at Wangoo. The owner of the cattle said that he had medicated his cattle but do not have any idea on how his cattle suffer such disease.
Almost all the symptom which killed the 18 cattle looks alike. And the cattle which had been found at the road side too also have the similar symptom, a villager said.
Till now no authority of the veterinary had visited the village to take stock of the situation.