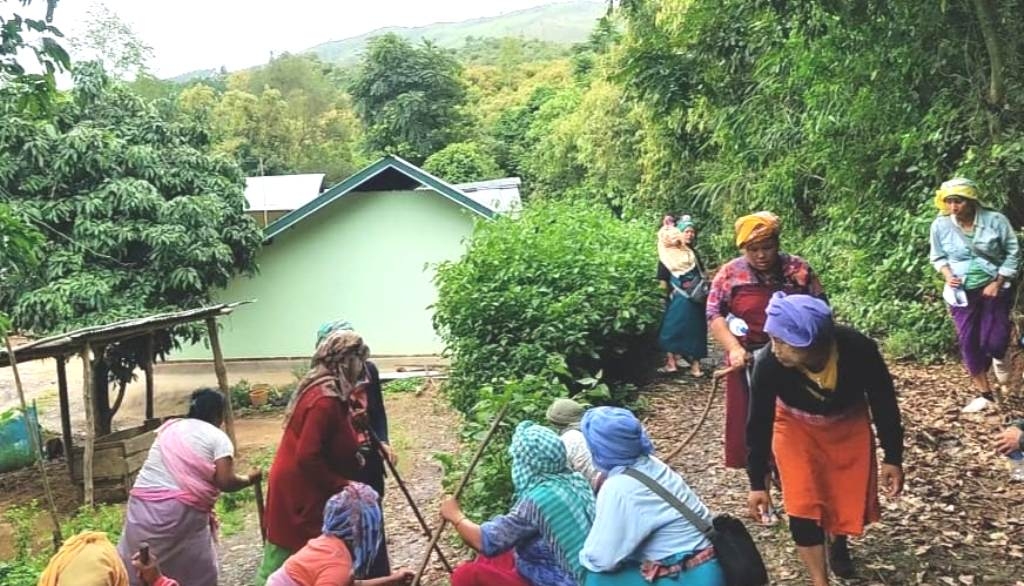 IT News
Imphal, June 22:
There seems no dearth of attacks on civilians in the conflict-torn state of Manipur with militants triggering powerful IED fitted in Scorpio car and lethod bombs towards civilian villages in the periphery area of Imphal West, Bishnupur and Kangpokpi district.
When a powerful IED fitted in a Scorpio car blasted on a bridge connecting Phougakchou and Kwakta in the adjoining area of Bishunpur and Churachandpur district yesterday evening causing grievous injury to two minor boys, Lethod bomb attacks were reported at around the same time near Tairenpokpi village and Senjam Chirang villages located in between the periphery of Kangpokpi and Imphal West district under Lamshang Police Station.
Firing by militants toward civilians was also reported since evening yesterday till early morning today from areas located between Tairenpokpi Urilok and N. Boljang Village in Imphal West district under Lamshang Police Station.
Two Security personnel belonging to Assam Rifles were reported injured in the firing while at least two civilians sustained bullet injuries.
The Security Personnel conducted search operation in the area in the aftermath of the gunfight. One INSAS light machine gun was reportedly recovered from the area by the security forces.
Earlier yesterday evening at around 5 PM, firing occurred in between Tairenpokpi Urilok, Phayeng Makha Leikai, Senjam Chirang Village, and N Boljang Village, south of Kanchup in Imphal West. Assam Rifle troops intervene and brought the situation under control.
Report about the firing of gunshots was heard from Haraothel, under Kangchup Geljang Sub Division in Saitu Assembly Constituency of Kangpokpi district, near Leimakhong, at around 6:00 pm yesterday.