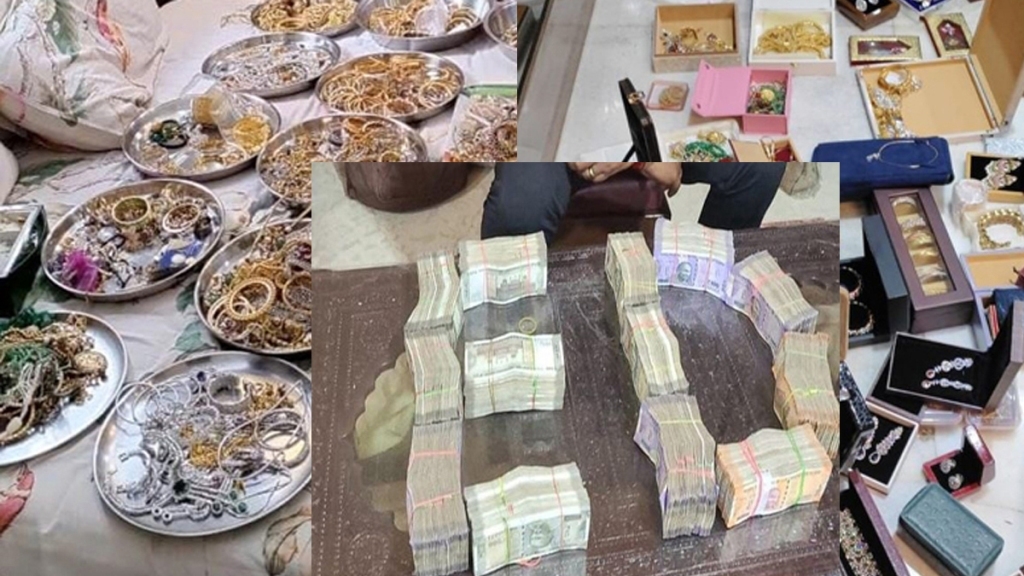 By Raju Vernekar
Mumbai, March 07
The Enforcement Directorate (ED) conducted searches at 15 locations in Mumbai and Nagpur in connection with a multi crore rupees Ponzi Scheme fraud and seized gold, diamond and digital devices, valued at Rs 6.72 crore last week.
The seizure included the gold and diamond worth Rs 5.51 crore and cash of Rs 1.21 crore. The searches and surveys were in relation to the investment fraud by Pankaj Mehadia, Lokesh Jain and Kathik Jain. Some incriminating documents were also seized during the raids, the ED said in a statement issued on Monday. The searches were conducted at the residences and offices of the above accuse in a case related to a Ponzi Scheme fraud of around Rs 150 crore.
The ED initiated a Prevention of Money Laundering Act 2002 (PMLA) investigation based on an FIR registered at the Sitabuldi Police Station, Nagpur, against five people — Pankaj Mehadiya, Lokesh Jain, Kartik Santosh Jain, Balmukund Lalchand Keyal, and Premlata Nandlal Mehadiya.
The primary case was registered based on a complaint by Ashok Purushottam Agrawal by Nagpur Police in connection with a Rs. 8.16 crore investment fraud where investors had invested the money in three companies owned by Mehadia and his accomplices, in lieu of huge interests. Mehadia repaid the investors for two to three years, but since 2017, he stopped paying many investors and also declared that his company had gone bankrupt at the National Company Law Tribunal (NCLT). Many investors did not come forward to complain against Mehadia because most of the investments were made in cash and the sum was in crores. Mehadia was earlier arrested in November 2021 by the Economic Offences wing of the Nagpur police.
The accused caused huge losses to their investors. The ED said that their PMLA investigation has established that Mehadia, along with other accomplices, was running a Ponzi scheme, and had lured various investors by promising to give 12% assured profit after deducting TDS (tax deducted at source) on the investments made between the years 2004 to 2017.
"Throughout the period of 2005 to 2016, the accused ran the Ponzi scheme giving assured returns to win over the investors, thus, luring them to invest in larger amounts in the associated companies. Ultimately, they did not return the money. In order to divert the money and to give the transactions a tinge of legitimacy, transactions worth more than Rs 150 crore were affected via bank accounts, and it is suspected that most of these transactions are not backed by genuine business deals, and are in the nature of accommodation entries," officials said.
Mehadia lured various businessmen from across Maharashtra to invest in his companies, including Mehadia Sales Trade Corporation, Mehadia Sales Trade Corporation Pvt Ltd, Ms Nandlal D Mehadia, Lokesh Metalicks, Sadguru Enterprises and Nand Sons Logistics Ltd.
Other entities-Chandra Coal Group, Sun Vijay Group, R Sandesh Group, Vinay Agrawal, Suresh Bajirao and CA Anil Parakh are also reportedly involved in the fraud.
According to sources, the total amount of investments made in Mehadia's companies is close to Rs 1,000 crore and along with interest the amount goes beyond Rs 2,000 crore. ED officials would soon start issuing summons to those involved in the case and also to the investors to find out the exact amount.