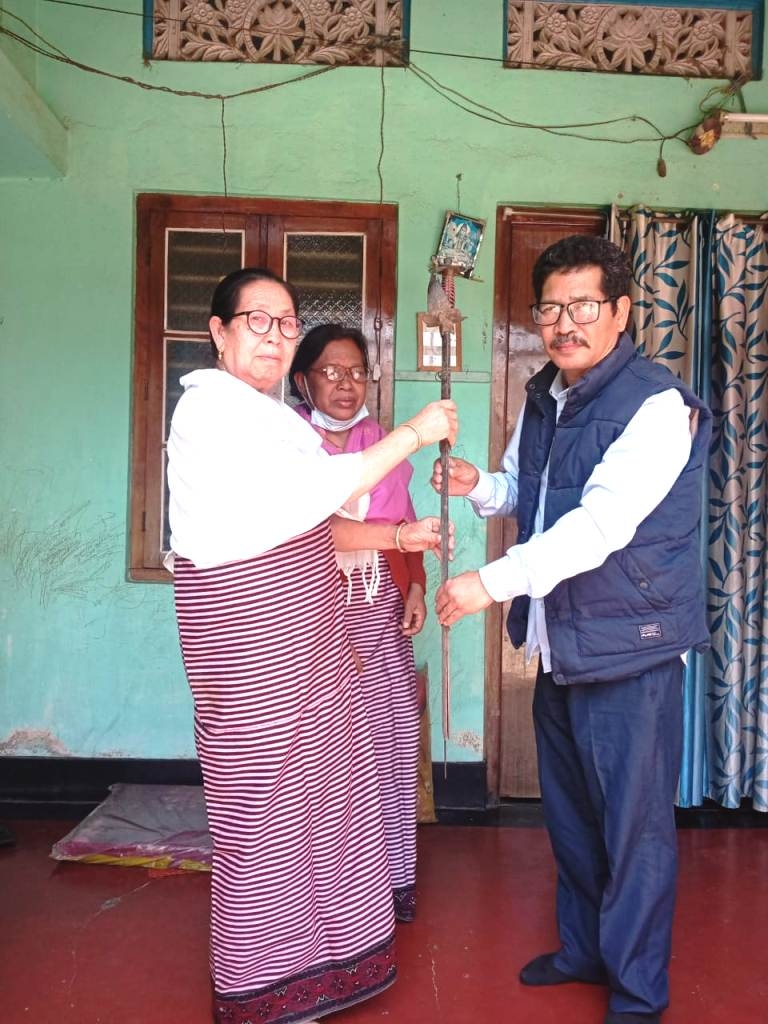 IT News
Imphal, Apr 9:
The Sword of Major Chongtham Mia, the martyred Manipur's patriot used while fighting the mighty British troopers at Khongjom on April 25, 1891, along with a 400-foot army was found at the residence of Chongtham Ningol Memcha at Tera Loukrakpam Leikai in Imphal West.
A team of United Chongthas, who has been researching the 1891 Anglo Manipuri War and the contribution of Chongtham clans, led by its president Chongtham Tomba and Vice President Gopal Krishna went to the residence of Chongtham Ningol Memcha and collected the 'Sword of Major Chongtham Mia.
The sword is 42 inches long with a handle and has a wooden cover wrapped by leather said Chongtham Tomba, president of the United Chongtha, Imphal.
"For long the United Chongthas has been searching for the sword. We have gone to Bon Tarapur in Cachar to find it", Chongtham Tomba told in a statement.
Mentioned may be made that the protected shield (Chungoi) used by Majoy Chongtham Mia was found from the residence of Chongtham Jugeshwar of Tera Amudon in Imhal West in 2015.