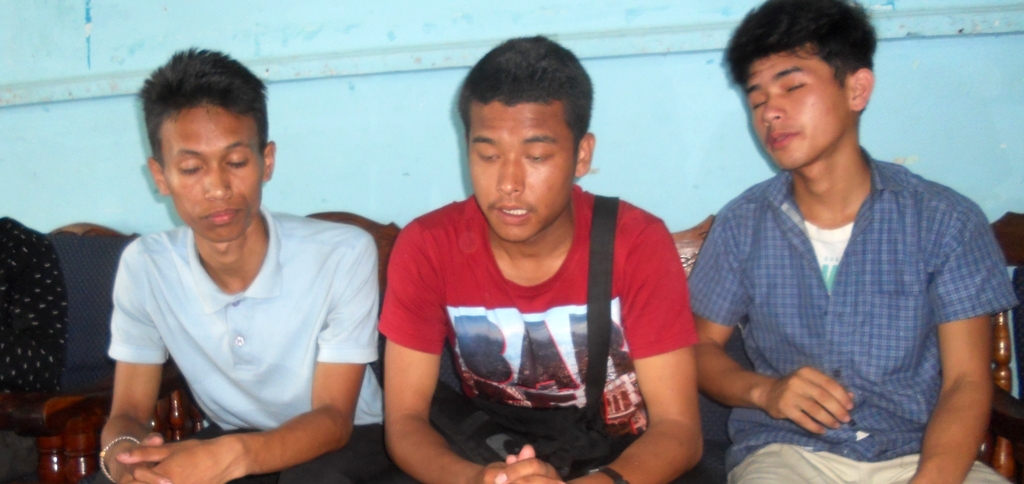 Student Union of Ananda Higher Secondary School today threatened to close the school indefinitely if the government failed to open the school from tomorrow.
Speaking to media persons at Manipur Press Club today, Sagolsem Surjit, General Secretary of the union said that closure of the school has severely affected the academic activities and there is no need to study if the government continue to do so.
He further blamed the state government for its inability to punish the police personnel involved to the killing of their colleague Sapam Robinhood during a democratic protest staged on July 8.
The student leader asked if the victim student happen to the son or relatives of a MLA then will they remain silence.
Recounting the horror of the day Sagolsem Sanjit said that the police shot his friend Robinson from a very close range. He said other student agitators were kept at one of the class room and the police thrashed them in the most inhuman manner. The police also search for other students at other class rooms.
"It was a miracle that some of my friend along with me managed to escape from the scene" Sanjit added. 
He further said that it very unfortunate that the CM talk about for withdrawal of the bill only when the people of the state are demanding introduction of an Inner Line Permit System. He said the student union will support the JCILPS agitation in any form.