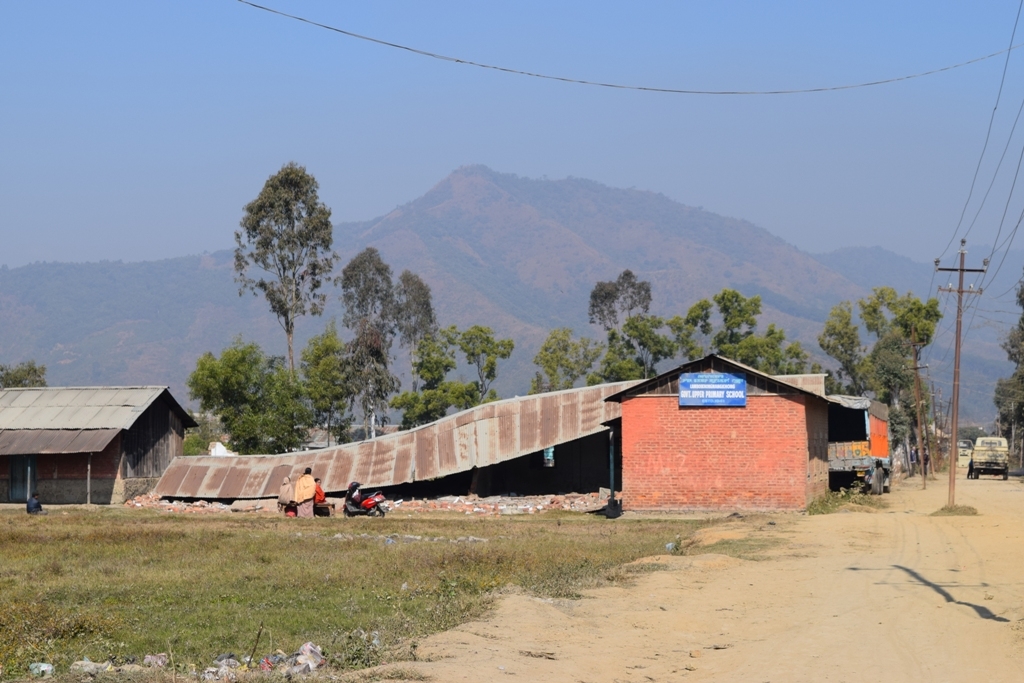 State Government today announces Rs. 5 lakhs as compensations for each person killed in today's high intensity tremor in the state which destroyed several properties besides killing at least 8 persons. The death toll is expected to rise as rescue works are being underway at different places of the state. Number of persons injured in today's earthquake has already reached 124 as according to report collected from RIMS, JNIMS and other private hospitals in and around Imphal area.
Talking to reporters, spokesperson of the government M. Okendro, who is also Minister of Education said that government will bear all necessary requirement for the treatment of those injured in today's tragedy. Besides, the education Minister said the state cabinet has resolved to close the schools for 7 days, for checking any damage to the school buildings to ensure safety of the students.
As for the Ima Keithel which has been destroyed partially, Okendro said that the government will make alternative arrangement for the women vendors while the building is being renovated. He also said that depending upon the necessities government will open relief camp at the required places.
Meanwhile, a team of Disaster Response Team of the state government has been put into action for rescue operation besides alerting the state and central para military force, Okendro added.
The Minister however said that it is too early to comment on the total lost during the tremor.
On the other hand Chief Minister Okram Ibobi Singh along with other cabinet ministers and MLAs today visited RIMS, JNIMS and Raj Medicity and inspected the condition of the injured who are undergoing treatment at hospital.