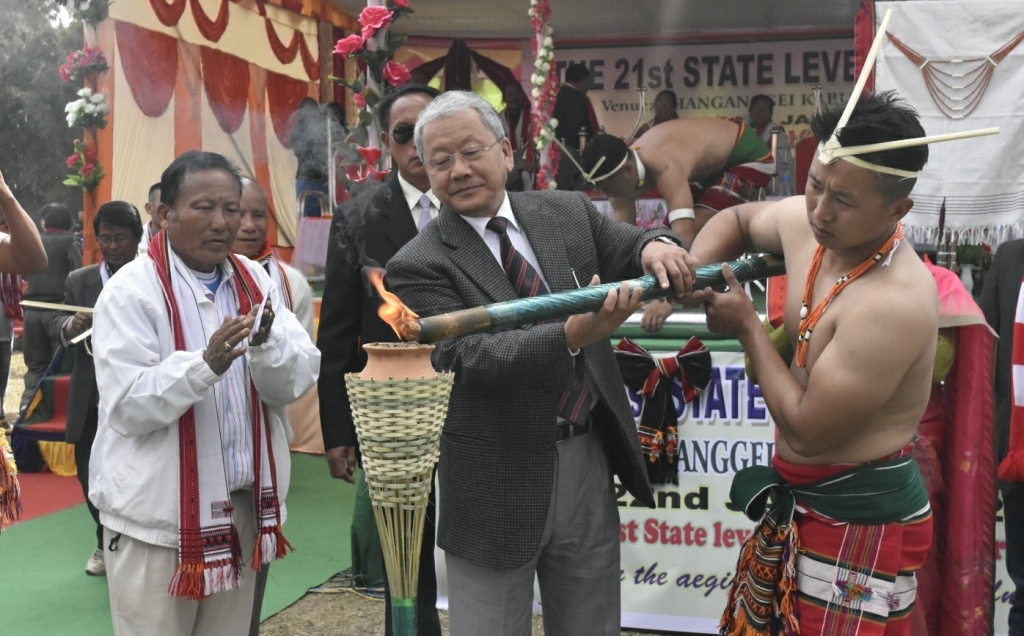 "Beautiful culture of Manipur is incomplete without Gaan Ngai"
State celebrated the biggest and one of the oldest indigenous festival of Zeliangrong tribes "Gaan-Ngai" festival today at Zeliangrong inhibited villages in the state. The state level Gaan-Ngai Festival, 2016 was held at Changangei Kabui Village under Imphal West organized by Gaan-Ngai Celebration Committee under the aegis of Zeliangrong Union (AMN).
Deputy CM Gaikhangam in his speech described Manipur as "land of festivals and festive". He described Manipuri culture as bouquet of colourful flowers. He said Manipuri culture will never be completed without Gaan-Ngai festival.
On this 2016, Gaikhangam wishes Manipur- a state without Bandh and Blockade.
"Peace and harmony be shower upon the people of Manipur" Gaikhangam said.
Pou Amu Kamei, President, ZU (AMN) giving his key note of the festival said the very festival of Zeme, Liangmei, Rongmei and Inpui tribes celebrates with the spirit of welfare and unity not only among themselves but also among all communities of the state.
Describing historical back ground of the festival Kamei said the festival is believed to be as old as human culture and particularly agricultural life. The specific tribes had been celebrating the festival as an inseparable part of their traditional and customs.
Minister AK Mirabai, Z Kikhonbou Newmai, Vice Chairman, HAC, MLA TN Haokip among others took part the festival.