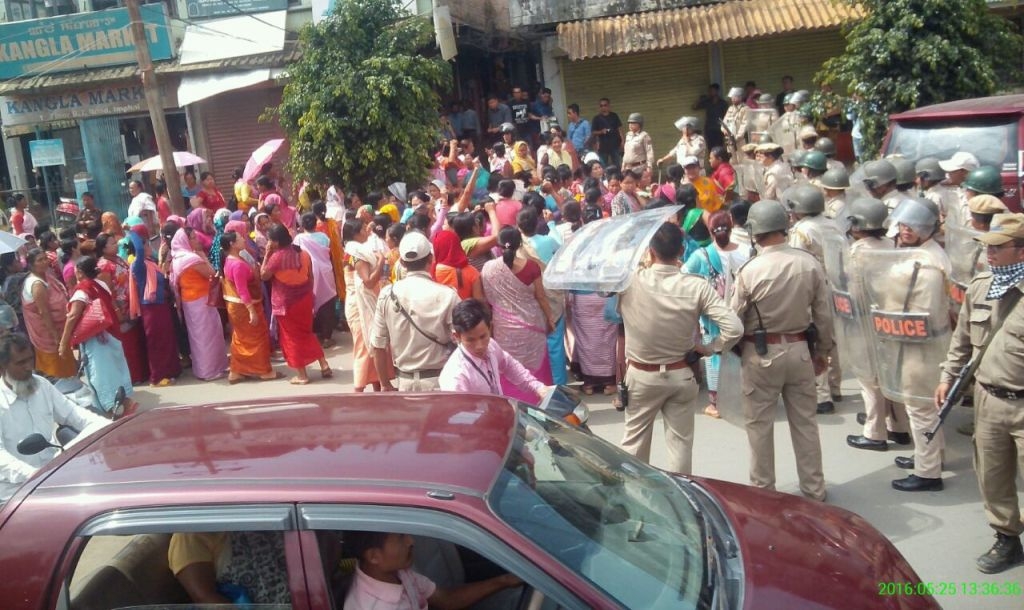 Imphal, May 25: Two student protestors, who have participated in a mass rally over the demand for ILPS, have been picked up by a team of Imphal West Police Commando from Takhel Leikai here today at around 3.30pm.
According to report, the students were picked by the police after few protestors turned hostile and started to attack the state security personnel who were deployed at the area.
Around 100 protestors participated at the rally. However, there has been no report of any casualties during the face off.