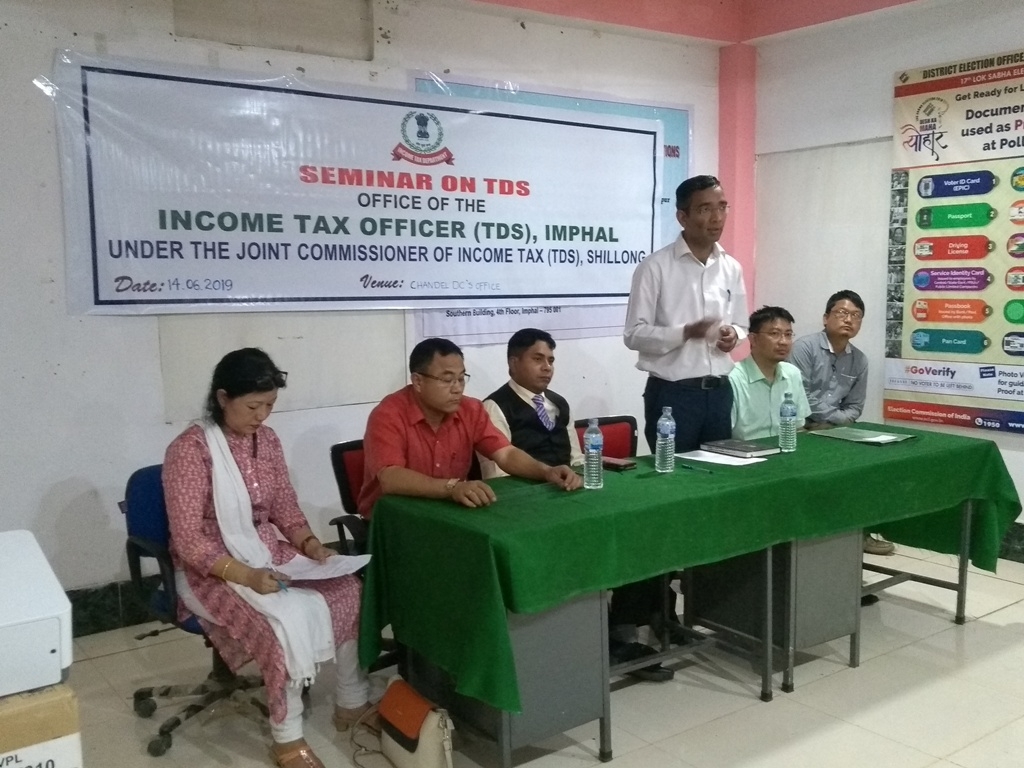 (DIO/Cdl)
Chandel, 14th June,
Yesterday Income Tax officer(TDS) Imphal, under the Joint Commissioner of tax(TDS), Shillong organised a  seminar cum awareness programme on TDS provisions under the Income tax Act-1961 for the DDOs and treasury Officers of Chandel District at DRDA hall, DC complex, Chandel
In his opening speech Deputy Commissioner, Chandel, Krishna Kumar said that the income tax return fillings are very low specially in the hill districts. He said that today's programme is specially designed for the DDOs and the Treasury Officers of the district. He further asked all the participants present to take full advantage of today's awareness program.
Sachidananda Singh, Income tax officer (TDS), Imphal and V.Baikshang, Inspector of income tax (TDS), Imphal were present in today's function as resource persons.
Today's functions were attended by ADC Chandel, Dr. A. Chinglenkhomba Meetei, MCS, DDOs and Treasury Officers of different departments of the District.