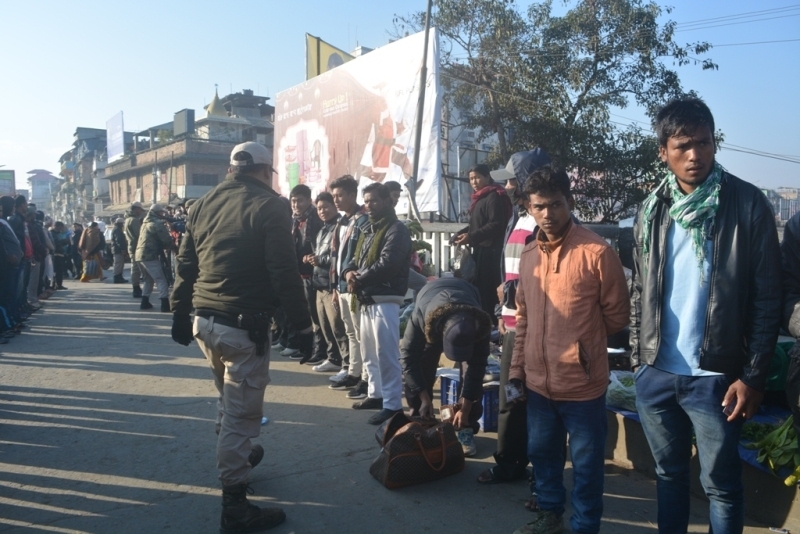 IT News
Imphal, Jan 3:
Security measures in and around Imphal city has been beefed up ahead of Prime Minister Narendra Modi's visit in the state.
The Prime Minister is expected to travel on land route from Imphal Tulihal Airport till Hapta Kangjeibung. State authority have fence on both side of Tiddim road from Airport to Keishampat. Besides, conducting series of Combing operation at various parts of Imphal city and its periphery area, heavy security personnel have been deploy from today along Tiddim road where the Prime Minister is expected to travel on road.  
Meanwhile, the state police continue combing operation at much part of Khwairamband Keithel area and its surrounding. A team of Imphal West police conducted cordon and search operation in-between Maharani Bridge to Wahengbam Leikai from 7.30 am to 8.50 am. The cordon and search operation was conducted under the supervision of Additional Imphal West SP Krishnatombi (operation)
During the cordon search operation 189 persons  were verified, among them 25 persons who failed to produced proper identity card were picked up for further verifications.