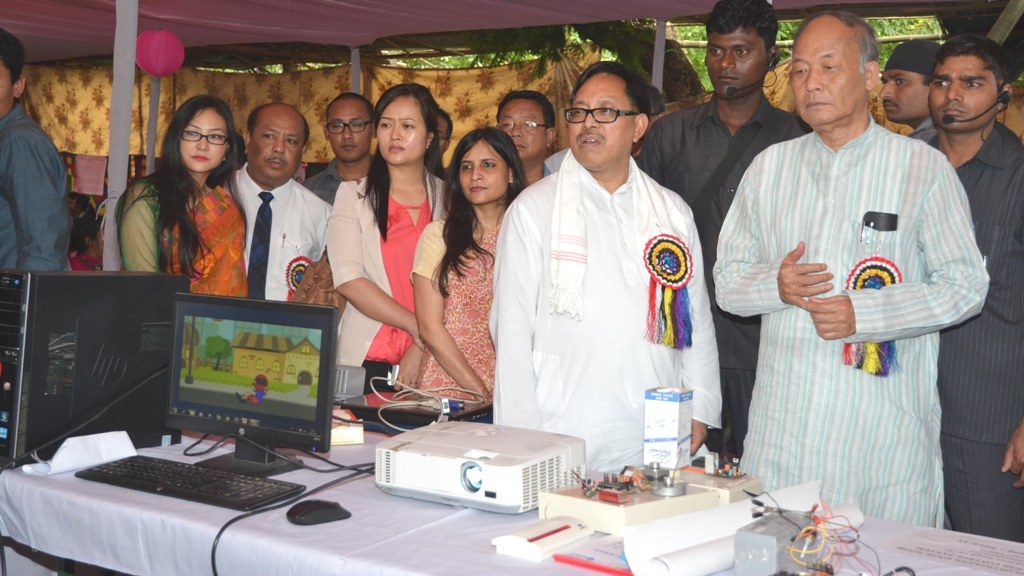 The 5-day-long science meet jointly organized by Organized by Manipur Science & Technology Council (MASTEC), under the aegis of National Institute of Electronics and Information (NIEIT) has begun today at NIEIT, Akampat.
Addressing the gathering, Chief Minister Okram Ibobi Singh said that we are living a world of science and technology; all our activities are related with it.
While stressing on the role of science and technology in national building, the CM said that a nation can only participate in the global race for development only when it has the advancement in the field of science and technology.
"Science is for all and we must do maximum scientific research to get scientific idea and technologies," Ibobi said.
Encouraging students to peruse scientific studies, the Chief Minister said that such a meet would certainly create a platform for scientific ideas among the young students.
While Works minister, Kh Ratankumar said that India's advancement in science and technology is remarkable. Among the developing countries the country is next to China in the realm.
Director, MASTEC, Thingujam Surendranath highlighted the importance of science and technology while developing a nation.
Students from different states installed a total number of 66 exhibition stalls at the meet.