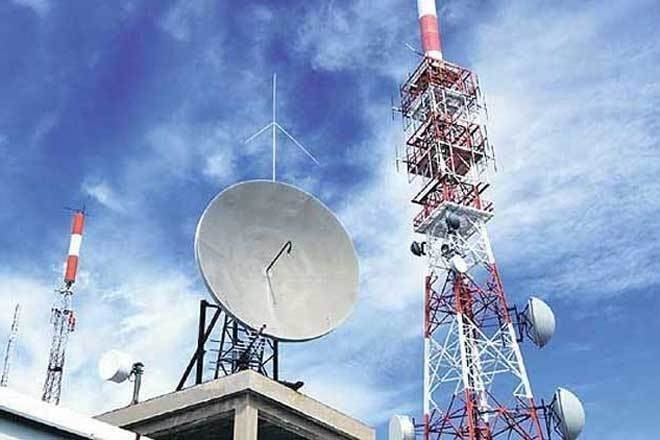 IT News
Mumbai, Feb 17
Even as Department of Telecom (DoT) began issuing notices to telecom companies to recover pending adjusted gross revenue (AGR) dues worth Rs 1.47,686 crore, three companies were in the process of making part payment by Monday.
The deadline to pay the amount ended on January 23, but none of the telecom operators, except Reliance Jio, paid the amount. Even state-owned BSNL and MTNL did not pay the dues. Vodafone Idea on Saturday said that it is assessing the amount that can be paid towards AGR dues, even as it flagged concerns over the continuation of its business.
Earlier on Friday, Bharti Airtel offered the DoT to pay Rs 10,000 crore by February 20, but a DoT official refused to grant extension. Reliance Communications and Aircel are going through insolvency proceedings. Public sector companies, that do not sell telecom services, owe DoT around Rs 2.65 lakh crore, with GAIL India alone owing around 65 per cent of the total amount. However, these PSUs have the option to approach court for a legal recourse.
Telecom operators -Bharti Airtel, Vodafone Idea and Tata Teleservices, were in the process of making payment to avoid stringent punitive action from the DoT, official sources said. The dues are: Rs 53,000 cr -Vodafone Idea, Rs 35,586 cr -Bharti Airtel, Rs 13,800 cr-Tata Teleservices, Rs 4,989 cr- BSNL and Rs 3,122 cr- MTNL. In all, 15 entities owe the government Rs 92,642 crore in unpaid licence fee and another Rs 55,054 crore in outstanding spectrum usage charges (Rs.147,686 crore).
A bench comprising Justices Arun Mishra, Justice S Abdul Nazeer and Justice M R Shah on Friday rapped the telecom companies, for not following its earlier directions and asked why the contempt proceedings should not be started against them. Now the matter has been posted  for hearing on 17 March, 2020, with a rider that if the companies fail to clear the dues before that date, then their CMDs/MDs will have to be personally present in the court.
SC's order hits Vodafone Idea the most, as it had only Rs.12,530 cr reserves as of December 2019. The promoters of Vodafone Idea are unlikely to infuse any additional capital to pay its dues to the government and it will have to dip into its modest reserves and tap short-term loans to pay its dues.
In its order, dated 24 October 2019, the SC had ruled that the statutory dues need to be calculated by including non-telecom revenues in AGR of telecom companies. While rejecting appeals by the telecom companies, the SC had directed them to clear dues by 23 January 2020.
A few days back, DoT had directed its circles not to take a coercive action against telecom companies defaulting on statutory dues payment. However that circular was withdrawn by the DoT immediately after the SC took a strong view of non-compliance in payment of dues. Some of the DoT circles had directed the telecom companies to pay dues by midnight of 14 February 2020.
Last week, Vodafone Idea had sounded out warnings on "material uncertainty" casting "significant doubt" on its ability to continue as a going concern. The company's ability to continue as a going concern is essentially dependent on a positive outcome of its modification application in the SC on the AGR matter and any relief from the telecom department on payments, it had said. Vodafone Chief Executive Officer Nick Read had said the situation in India is critical, following the AGR ruling of the SC. The British telecom major holds 45.39 per cent stake in VIL.
Vodafone Idea had suffered staggering Rs 50,922 crore loss in the September quarter (highest ever loss posted by any Indian corporate), when it had made provisions for statutory dues following the SC' order in the AGR matter, although its losses in December quarter narrowed to Rs 6,439 crore.
 Bharti Airtel's liabilities added up to nearly Rs 35,586 crore, including licence fee and spectrum usage charge dues. But, Airtel had already said that the previously-mentioned material uncertainty on the group's ability to continue as a going concern "no longer exists" after the recent Rs 21,502 crore fund raising by it.