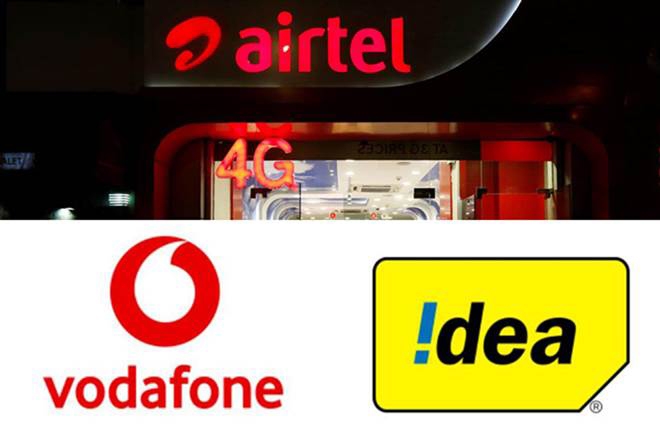 IT News
Mumbai, Jan 18
In a major setback to telecom operators, the Supreme Court has directed "Bharti Airtel" and "Vodafone-Idea", to pay Rs.1.47-lakh crore in past statutory dues of adjusted gross revenue (AGR) by January 23.
Apart from these two companies, about 15 companies in the telecom business need to pay to the government, towards licence fees and spectrum usage charges (SUC) calculated on the basis of AGR.  
The above directions were given by a bench comprising Justices Arun Mishra, S.Abdul Nazeer and M.R.Shah, while dismissing review petitions filed by these companies challenging SC's earlier order on Thursday. Holding that interest and penalty have rightly been levied on the telecom companies, SC specified that there should not be any further litigation on the matter. The telecom companies had sought an open court hearing on their review petition, but the SC decided to stick to its convention of doing an in-chamber hearing.
For Bharti Airtel, dues are around Rs 35,586 crore(Rs 21,682 crore as license fee (LF) and Rs 13,904 crore as SUC) and for Vodafone Idea the dues amount to Rs 53,038 crore(Rs 28,309 crore in LF and Rs 24,730 crore in SUC). Tata Teleservices, which has sold its consumer mobility business to "Airtel", faces dues of Rs.13,823 crore.
The SC order of October 24, had directed operators to pay up their dues by January 23 following which the operators had sought a limited review of the ruling, on recovery of past dues amounting to Rs.1.47-lakh crore. The SC had ruled that the statutory dues need to be calculated by including non-telecom revenues in what is known as AGR of telecom companies.  
The recovery of past dues by the government was based on AGR of around Rs.92,000 crore. The October 24 verdict had widened the definition of AGR to include non-core revenue, leaving telecom companies and even non-telecom companies facing hefty statutory dues.
The Telecom Ministry in November had told Parliament that telecom companies owe nearly Rs 1.47 lakh crore in LF and SUC. The total amount included- license fee of Rs 92,642 crore as of July 2019 and SUC of Rs 55,054 crore as of October 2019.
In an affidavit filed earlier in the SC, the Department of Telecom (DoT)  had said that Airtel owed Rs 21,682.13 crore as licence fee to the government and dues from Vodafone totalled Rs 19,823.71 crore, Reliance Communications owed Rs 16,456.47 crore, BSNL owed Rs 2,098.72 crore, and MTNL Rs 2,537.48 crore.
The telecom sector was liberalised under the National Telecom Policy 1994 after which licenses were issued to companies in return for a fixed license fee. In 1999, the government  gave an option to the licensees to migrate to the revenue sharing fee model, under which the   telephone operators were required to share a percentage of their AGR with the government as LF and SUC. AGR is computed after allowing for certain deductions spelt out in these license agreements. The LF and SUC were set at 8 per cent and between 3-5 per cent of AGR respectively, based on the agreement.
In 2005, the Cellular Operators Association of India (COAI) challenged the government's definition for AGR calculation. In 2015, Telecom Disputes Settlement and Appellate Tribunal (TDSAT) stayed the case in favour of telecom companies and held that AGR includes all receipts, except capital receipts and revenue from non-core sources such as rent, profit on the sale of fixed assets, dividend, interest and miscellaneous income. However on 24 October, 2019, SC set aside TDSAT's order and upheld the definition of AGR as stipulated by the DoT.
An Airtel spokesperson said the company was disappointed with the verdict and was evaluating whether to file a curative petition. The industry needs to continue investing in expanding networks, acquiring spectrum and introducing new technology such as 5G. The money now required to pay punitive interest, penalty and interest on penalty, which forms nearly 75 per cent of AGR dues, would have better served the digital mission of the country.