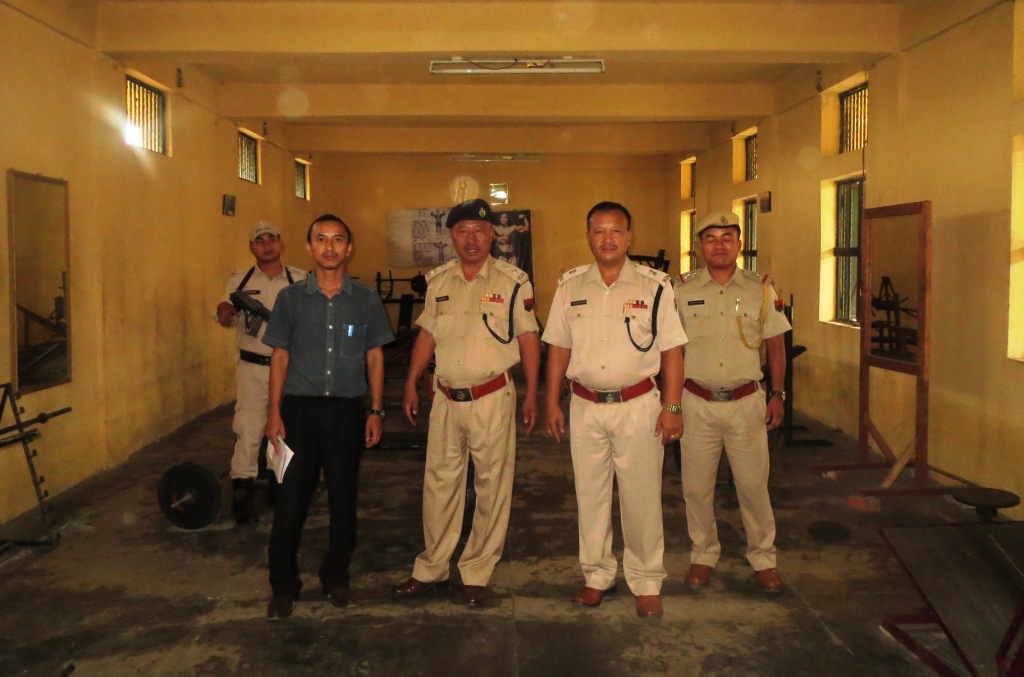 By: Wahengbam Rorrkychand & Reena Nongmaithem
With its extensive correctional measures to reform and rehabilitate the jail inmates, the Manipur Sajiwa Central Jail in Imphal East district is beginning to stand out as a typical model in the country.
The history of its correctional effort went back to 1990s when GS Pandher (IPS), was Inspector General of Manipur Police. He took various correctional and counseling measures to bring the inmates of jails into normal life. After a short hiatus, former Superintendent of Sajiwa Jail, IK Muivah, who is the DIG (Range I) at present, again took up from where his former senior officer, Pandher left off. In recognition of the effort, the coveted President's Correctional Service Medal for Meritorious Service were awarded to 3 (three) jail personnel of Manipur Central Jail including Muivah on the occasion of 67th Independence Day, 2013 celebration.
The Sajiwa Central Jail holds the distinctin of being the first jail in the Northeast India to have meditation, sports and other co-curricular activities for the inmates.
During a visit to the Jail, Superintendent Wungkhai Phanitphang (MJS) told Imphal Times that a jail is the place for the confinement of people accused or convicted of a crime rather than a rehabilitation centre for the inmate. In order to bring the inmate into normal life, various correctional facilities are provided.
As part of the undergoing reform measures, facilities like workshop and Industry for artisans, counseling sessions by experts, worshiping and free legal service/advice, IGNOU study centre, sports and other extra co-curriculum facilities are provided inside the jail.
With the support of jail staffs and philanthropist, a special section for handicraft and gym has been opened. Hundreds of inmates are visiting gym daily on shifts and the result is visible and remarkable, said the Jail SP.
Further, he also disclosed that a proposal has been made to State Home Department to provide some funds for the extensive reform measures that are being undertaken inside the four walls of the prison. However, the Jail authority received no funds so far.
Presently a total number of 623 male inmates including 42 convicts, 25 NSA detainee, 339 UTP (Non Ext), 166 (UTP Ext) and 51 UTP (ND & PS) Act are at the jail as of Wednesday (September 30, 2015), he said.